Are you familiar with Lighthouse? It's the package that runs on Google Pagespeed. Google recently also added all remaining categories other than PWA audit to the site.
What if you could run multiple Lighthouse tests like Pagespeed and do a full audit on your Wordpress website? This is what Unlighthouse does.
It is fully configurable and allows running all categories(Performance, Best Practices, Accessibility, SEO, and Progressive Web Apps) or just one such performance.
With Unlighthouse, you can achieve double organic growth by going into the issues and fixing them.
Running Unlighthouse
Unlighthouse is a Node package that can run with any Lighthouse category. Choose a specific category and run it to have a full or partial website audit.
It scans all of your websites and displays the Lighthouse score for each page in an interface built with Vite.
Performance audit
For a full website performance audit, you may run Unlighthouse using at most 2 processing(workers) for more consistent results. Lighthouse only audits the frontend; you may also audit your backend with other tools and plugins.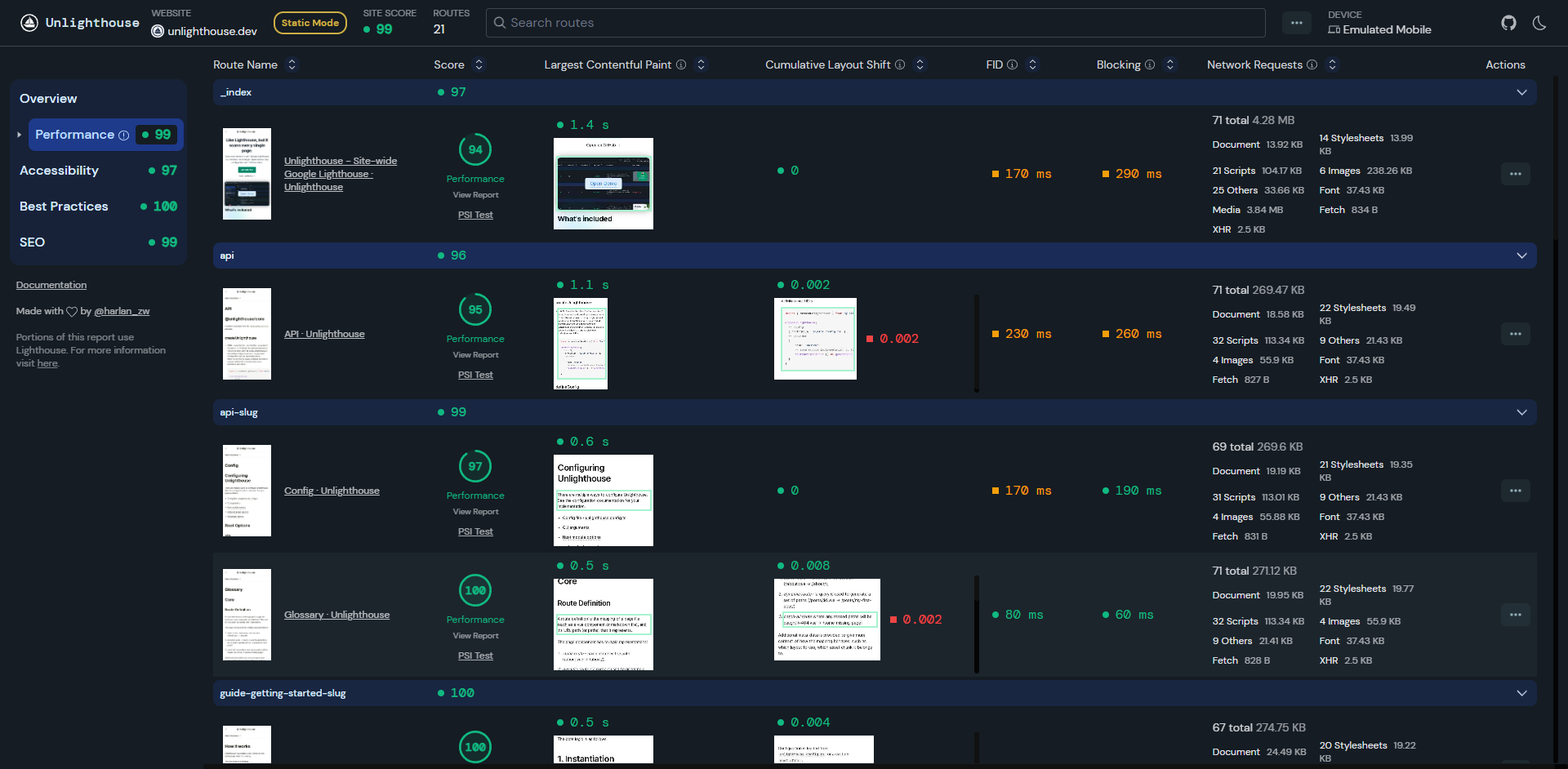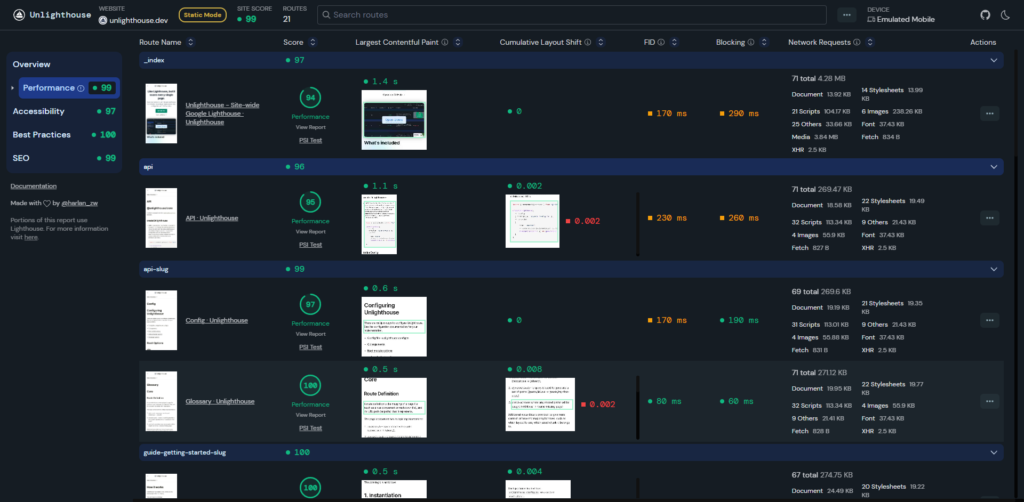 Currently, Unlighthouse doesn't offer desktop throttling. For fixing CLS desktop issues, you may use a Core Web Vitals product that offers a desktop dashboard.
Best Practices, Accessibility, SEO, and PWA audit
After running the performance audit separately, you can then run the remaining categories or run just one.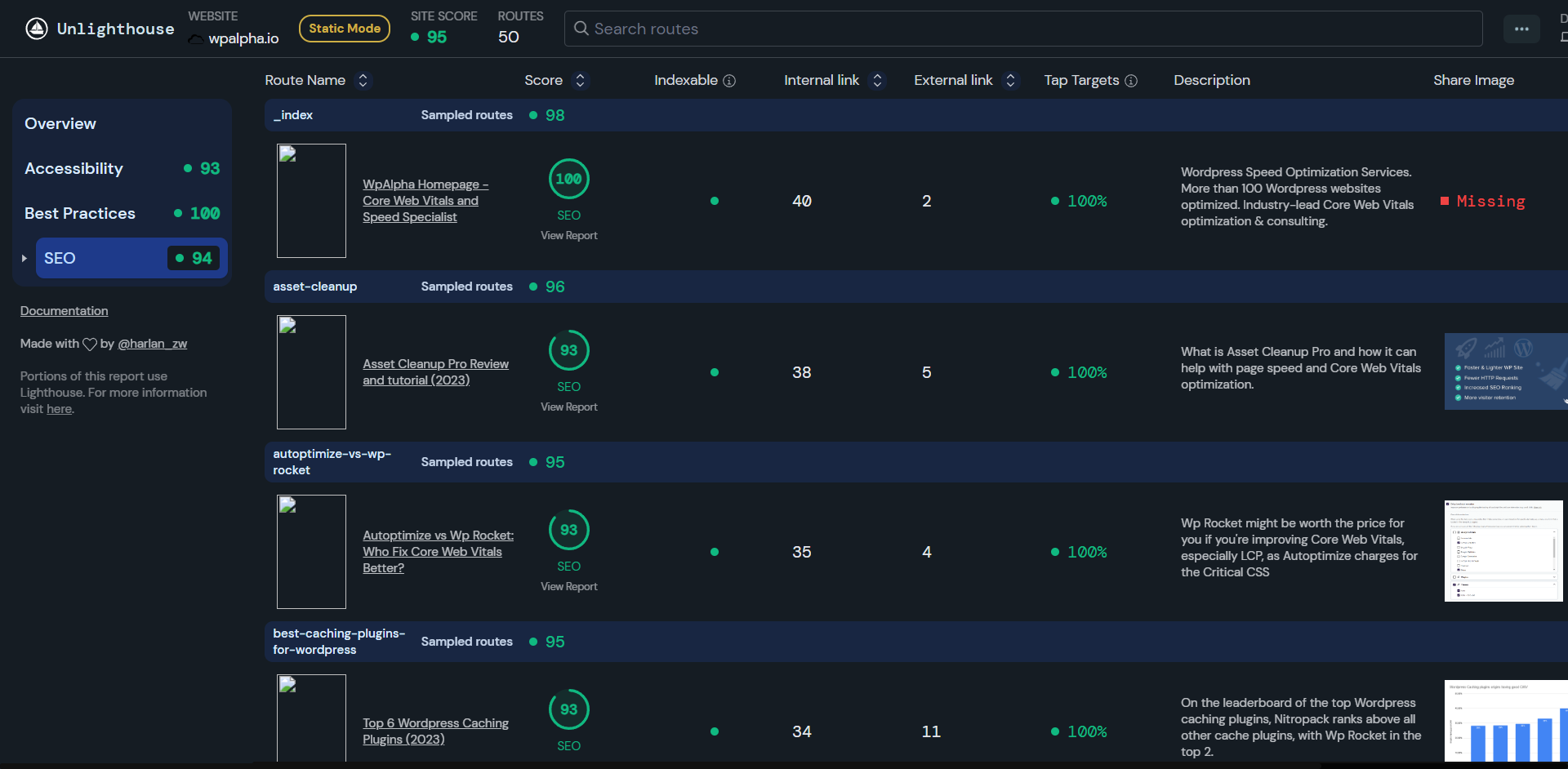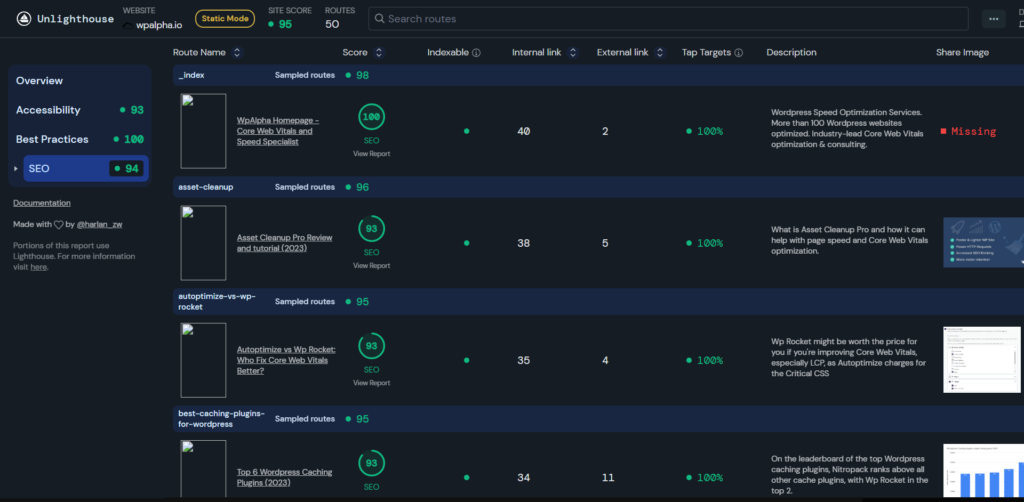 Security Audit
Outside of the Lighthouse categories is security. For Wordpress security audit, it goes from using a strong password on the admin page, plus hiding it with a firewall or different URL (to mitigate attacks), and many more.
With no automated way to do that, consider following a routine of good practices to maintain your website security safe.