Jetpack Boost is Automattic's plugin to improve Wordpress performance. It optimizes the performance by addressing one of the main speed issues of Wordpress sites, which is loading unused CSS.
Jetpack can be a complement to websites that use the hosting proprietary speed optimization plugins or compatible performance plugins with no overlapping features. It's currently the only plugin offering a free Critical CSS feature. It also offers defer Javascript, Image CDN, and Minify CSS/JS(these features might overlap with other plugin features).
Setting up critical CSS
Jetpack recently launched the Jetpack Boost plugin for free and it generates Critical CSS for your homepage, posts, and pages.
Install the Jetpack Boost plugin and proceed to enable critical CSS. It may take a while, and once it finishes a message with how many pages it generated and time ago.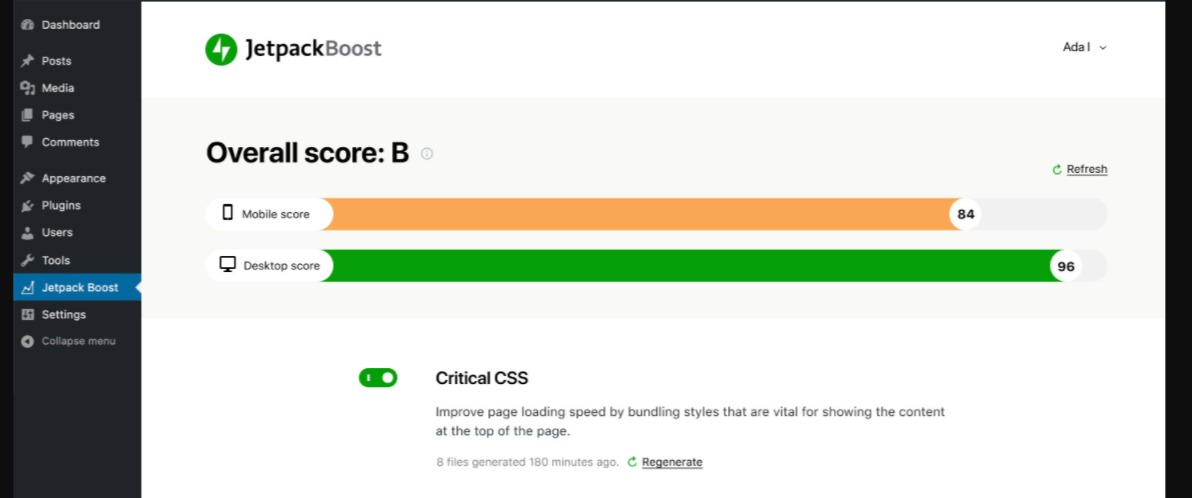 Jetpack Boost does not require a wordpress.com login like its brand plugin Jetpack.
Jetpack Boost vs Wp Rocket Critical CSS
The main difference is that Wp Rocket is paid-only, while Jetpack offers a freemium version.
As for the Pro versions, Wp Rocket Critical CSS is far away from Jetpack. The compatibility also might be a disadvantage of Jetpack Boost, as Wp Rocket offers built-in compatibility for its Critical CSS feature with hundreds of plugins.
Jetpack is also way more expensive than Wp Rocket. It starts at $113/y while Wp Rocket 1 license costs $59/y. The price difference isn't justified as Wp Rocket offers way more features than Jetpack Boost.
Jetpack boost vs Autoptimize
Jetpack's free version offers free Critical CSS. Autoptimize only offers Critical CSS as a paid add-on, starting from $10/mo.
Get your WordPress Core Web Vitals optimized and your pages faster!