Website Speed Optimization for customers,not just Pagespeed
Get Core Web Vitals optimized to pass on field data. Improve conversion rates & UX.
★★★★★
"Pedro's knowledge is impressive and he offered lots of good tips our web devs implemented to make our core web vitals better."
Rated 5/5 stars by +40 clients on Upwork
Case Studies
We audited Saintsinner's ecommerce with Lighthouse and found a lot of room to optimize its speed.
After applying them, the site improved LCP by +55% and now passes the metrics.
We consulted with Leapfin and found that the way they used combine CSS/JS was negatively affecting slow connections and the overall CWV.
After removing combine feature and applying other optimizations, the site improved mobile LCP by 22% and now passes the metrics.
Mifire.com.au was paying for a Shopify speed optimization app for months and never passed the Core Web Vitals.
We removed the speed app and after applying our optimizations, the site improved LCP and CLS to pass the metrics.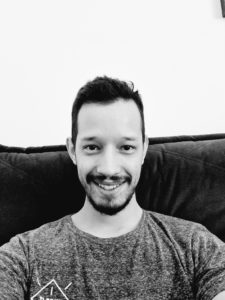 Hi, I'm Pedro Dornelas
Web Performance & Core Web Vitals Freelancer
Blog
Jetpack Boost is Automattic's plugin to improve Wordpress performance. It optimizes the performance by addressing one of the main speed issues of Wordpress sites, which is loading unused CSS. Jetpack can be a complement to websites that use the hosting proprietary speed optimization plugins or compatible performance plugins with no overlapping features. It's currently the…

Core Web Vitals is here, and it not only gives a website better results in SEO but has also been proven to help increase conversation rates. Choosing a theme with the best Core Web Vitals metrics could give you a large advantage, whether your store sells clothes, books, or anything else. Check the fastest Shopify themes…

Elementor is currently one of the preferred choices for building websites without writing code. But what is the real cost of building upon Elementor when weighing speed, and performance? Elementor recently added features to improve speed, but as the Core Web Vitals update takes place, a new challenge appears. Can a website have green metrics…
Subscribe to WpAlpha
Boost your website speed & performance with VIP tips monthly.