Wordpress Speed Optimization Services
We track all project hours.
WordPress Core Web Vitals Optimization
LCP and CLS issues.
$40/hourly
The average project length is 6 hours(tracked).
JS Optimization
CSS Optimization
CDN setup
Advanced lazyload
Critical CSS
Remove unused CSS & JS
Advanced Preloading
Caching Optimization
Backend Optimization
Core Web Vitals Consulting
Recommended for agencies and large websites.
$35/hourly
Get actionable advice to fix Core Web Vitals.
CLS and LCP issues.
INP(beta).
Core Web Vitals monitoring(optional).
My Core Web Vitals projects pass on field data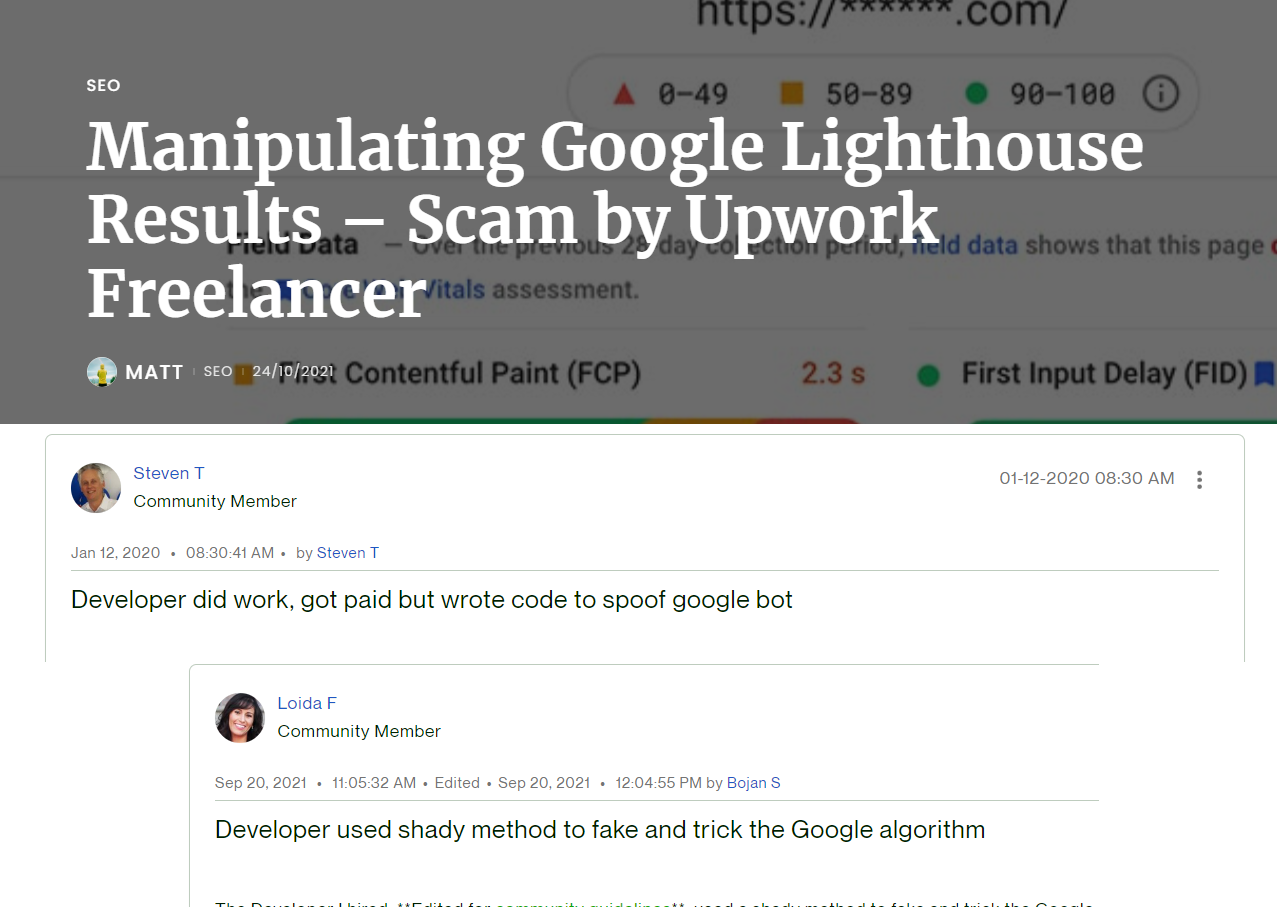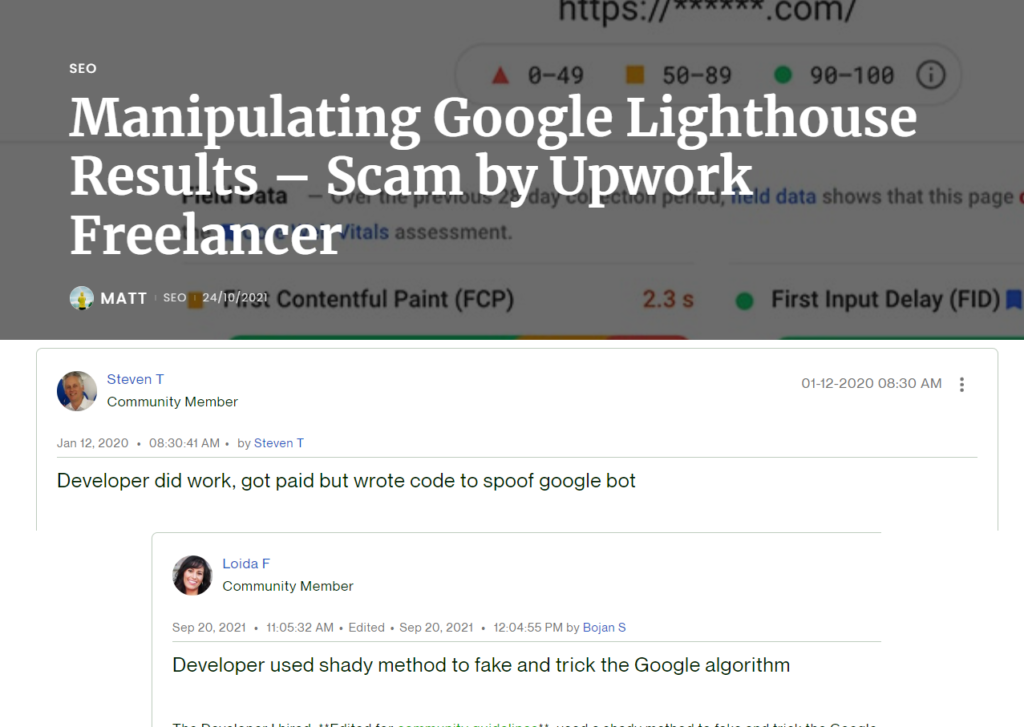 Worked and Consulted with Top 500k, improving their Core Web Vitals
WordPress Core Web Vitals Optimization
The new Google Page Experience algorithm introduces 4 signals, with Core Web Vitals as the most complex.
The Core Web Vitals are Largest Contentful Paint (LCP), First Input Delay (FID), and Cumulative Layout Shift (CLS), with Interaction to Next Paint (INP) being an experimental metric as Google says they intend to update the page experience signals on an annual basis.
We are the most advanced Core Web Vitals optimization service with field data from our clients. We optimized the most popular themes, such as Elementor, Divi, and many others.
Frequently Asked Questions
Does it break my website layout or functionality?
I use automated tools for visual regression testing, functionality testing, and javascript errors.
How many days to complete the service?
The project can be completed in 6 hours. Your Core Web Vitals will improve in the weeks following the optimization.
To diagnose issues in a consulting project, I will install Cloudflare Web Analytics to collect field data for at least 1 week.
Do my website needs layout changes to achieve good Core Web Vitals?
After optimizing and taking every Lighthouse opportunity and the website doesn't pass a particular metric because of incompatibility with tools, you may choose to make layout changes.
You must take into consideration and will be assisted with, the TCO(Total Cost of Ownership) and ROI of switching to another tool.
Wordpress Speed Optimization Process Breakdown
Access to your website and the following credentials are needed: Wordpress Admin, Hosting, Cloudflare, Cpanel, SFTP(FTP), and further credentials. I will need a login created(preferable) for me in each of the required platforms. You don't need to share the credentials if you have an in-house developer that can apply the changes from the staging website.
Create a staging website for testing.
You will choose how some elements will load. You could need a chat plugin, or an AD plugin not to run later, which could affect leads or revenue. If your userbase is mainly desktop(90% above) you can also choose to load all Javascript delayed. The mobile menu can be affected, but your desktop users will get a boost on loading.
Your website won't have any elements with visual differences or functionality. Chrome, Firefox, Edge, Safari – mobile and desktop- visual testing & review on pages.
An after and before performance screenshot will be made for comparison.
Subscribe to our Newsletter for WordPress tips and recommendations!