Building a website with a visual builder in 2023 means selecting hundreds of options and tools. Using the help of Reddit might reduce these and filter out the best options.
Reddit has 3 main threads regarding website builder. The most popular one is in r/entrepreuner, one is r/smalbusiness, and one in r/webdev. This article attempts to filter the best info from them.
Other articles based on this research can be very misleading and lead you to the worst decision possible. Even the comments on Reddit need to be filtered. Many companies create fake profiles to comment positively about their product.
As for every online business choice, you should consider the TCO(total cost of ownership), and its impact on the business. This metric measures the overall cost of running a framework or app to keep your business running, including development, customization, and maintenance costs.
Squarespace is mentioned mainly as the best website builder overall. The Wordpress plus Elementor combination is mentioned many times as the easiest way to build a professional-looking website, as Elementor now offers a full solution that includes hosting, a domain, and all other amenities to start a website.
The others mentioned are Webflow, Duda, and Wix.
Wordpress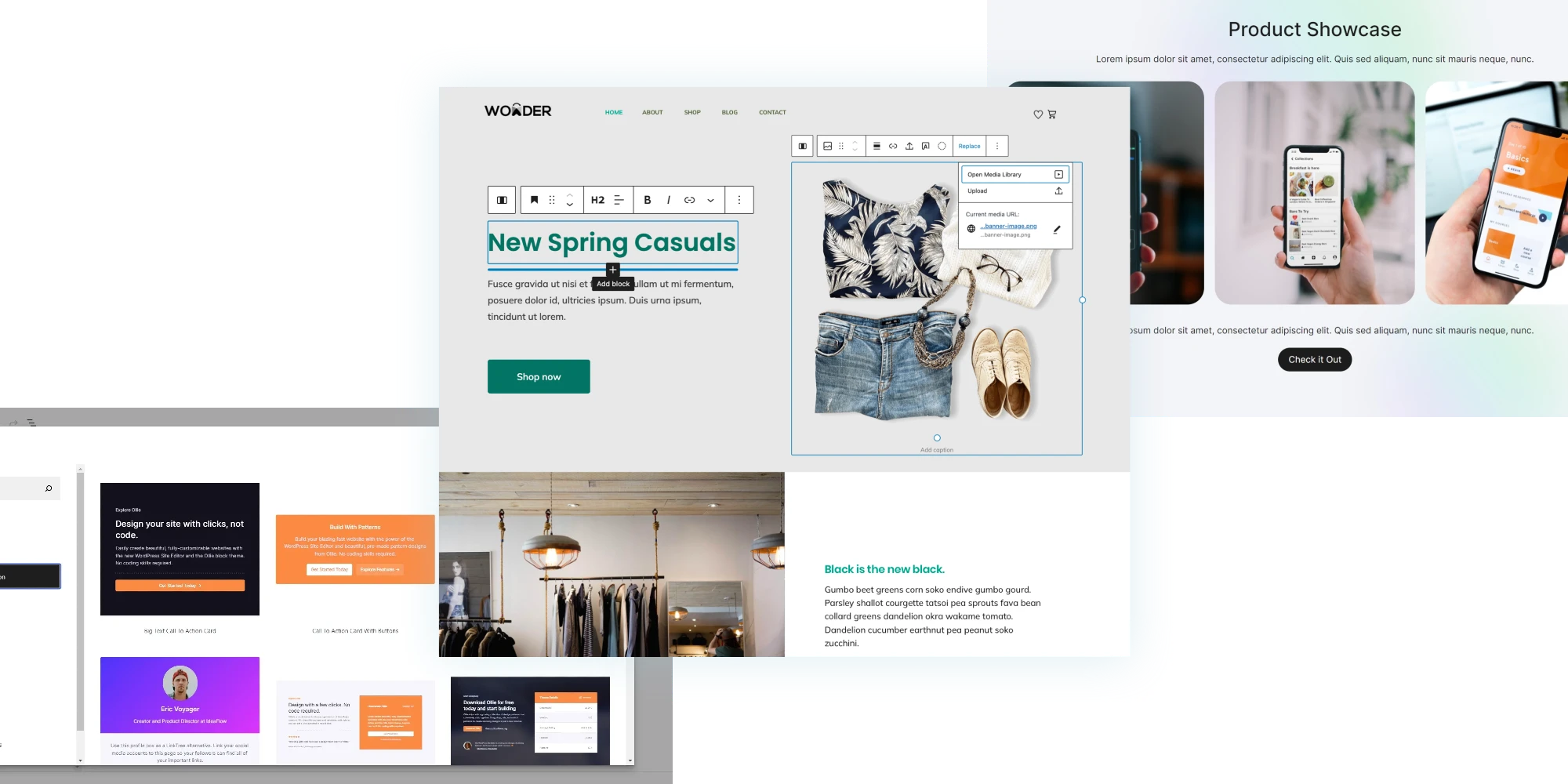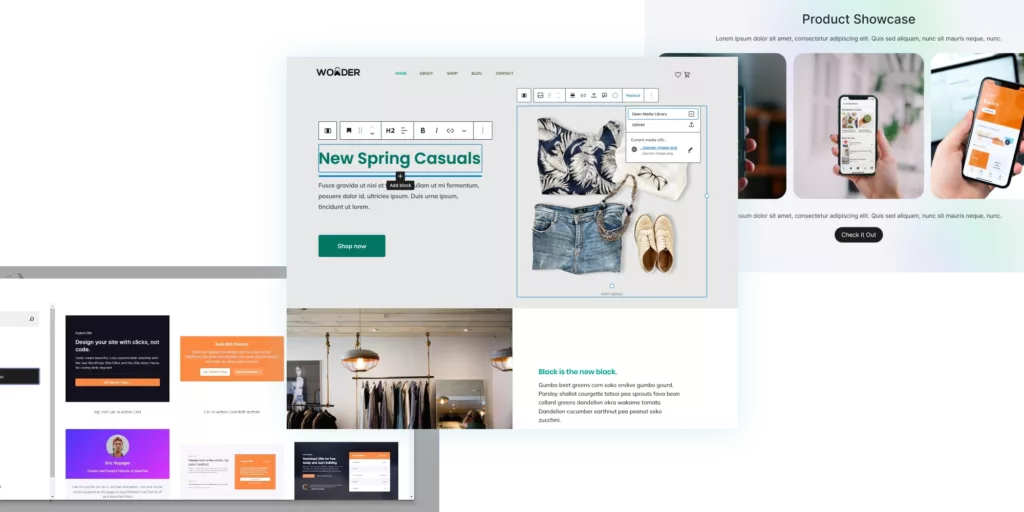 Surfing into the Wordpress ecosystem can be challenging at first, but it has been maturing to accommodate users with a better UX. 
The latest Wordpress release, 6.2 introduced full-site editing, which allows building your entire website using the block editor, turning WP into a website builder. Popular Wordpress themes also have block plugins, which allow building using blocks.
Blocks themes: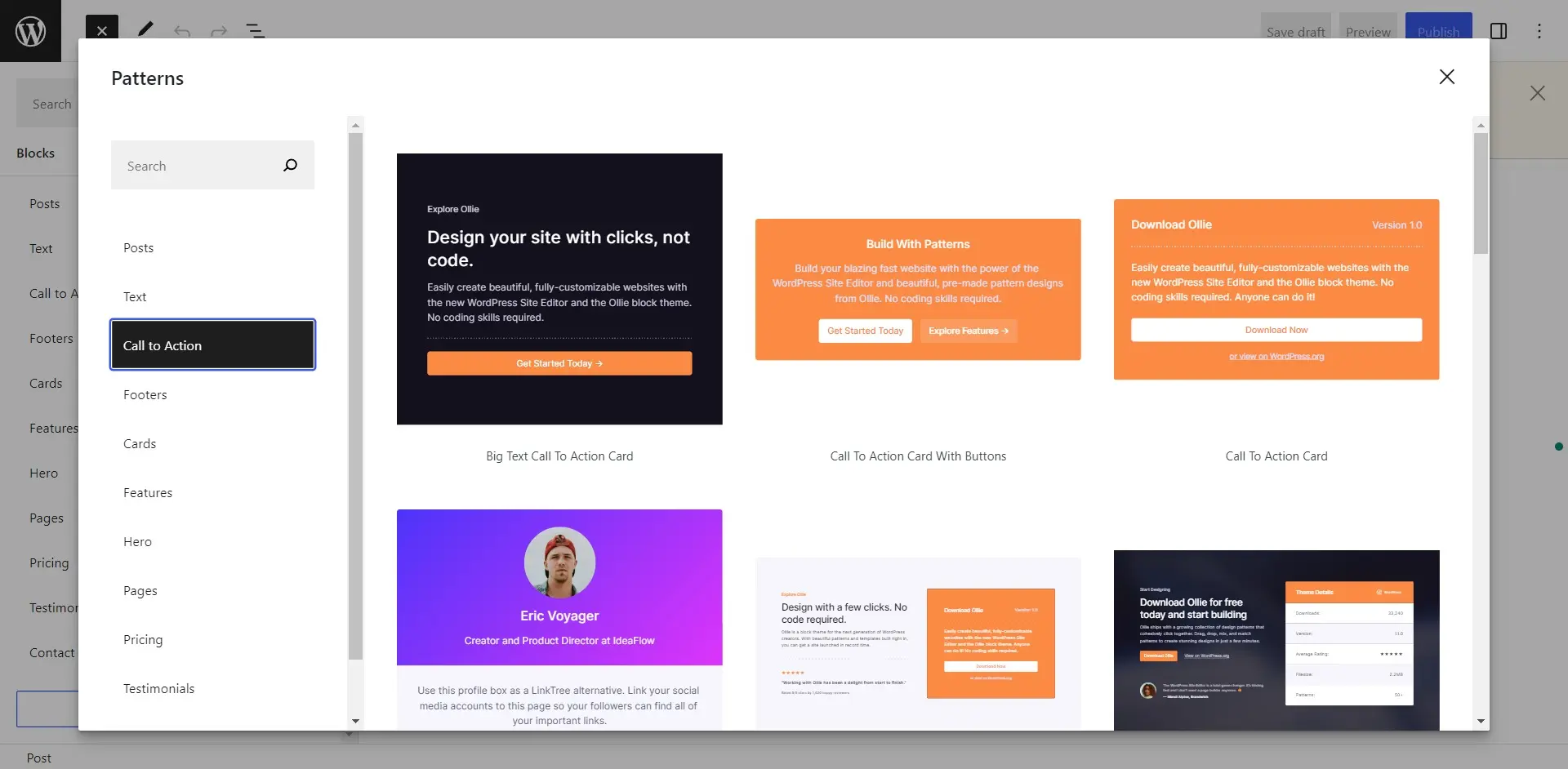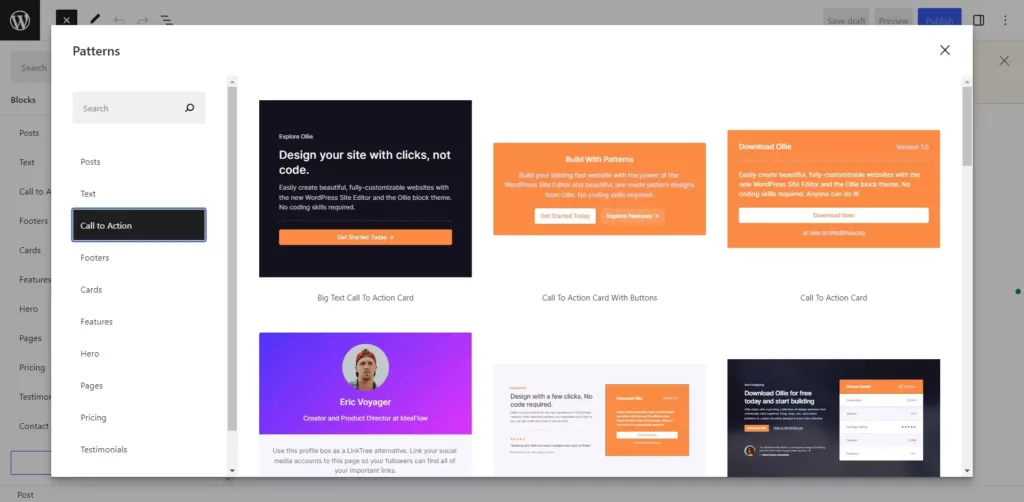 Block plugins:
Choosing a Wordpress hosting is also a relatively easy task now, you can filter hosting by their location and choose one with the best TTFB(server-related metric) to start building the website with the best Core Web Vitals metrics possible.
If you still want to go the page-builder route, check the following options:
Squarespace
Squarespace is a beginner-friendly platform that may require little to no learning to use all of its features.
Squarespace offers a selection of starter templates that will help you kickstart your project. You can use Squarespace to sell, as a Woocommerce alternative.
To build a website you use their block-based builder with drag-n-drop functionality. When building you have a free staging website to test and review any changes, before applying to the live website.
Squarespace ranks in the top 3 with the best TTFB amongst other platforms.
Yearly pricing:
1 site, unlimited/bandwidth, domain, 2/members: $168/year
1 site ecommerce, unlimited/bandwidth, domain, unlimited/members, custom email: $276/year+ 3% each sell
1 site ecomm, unlimited/bandwidth, domain, unlimited/members, custom email, POS app: $324/year+ 0% each sell
1 site ecomm, unlimited/bandwidth, domain, unlimited/members, custom email, POS app, advanced e-commerce options: $588/year+ 0% each sell
Webflow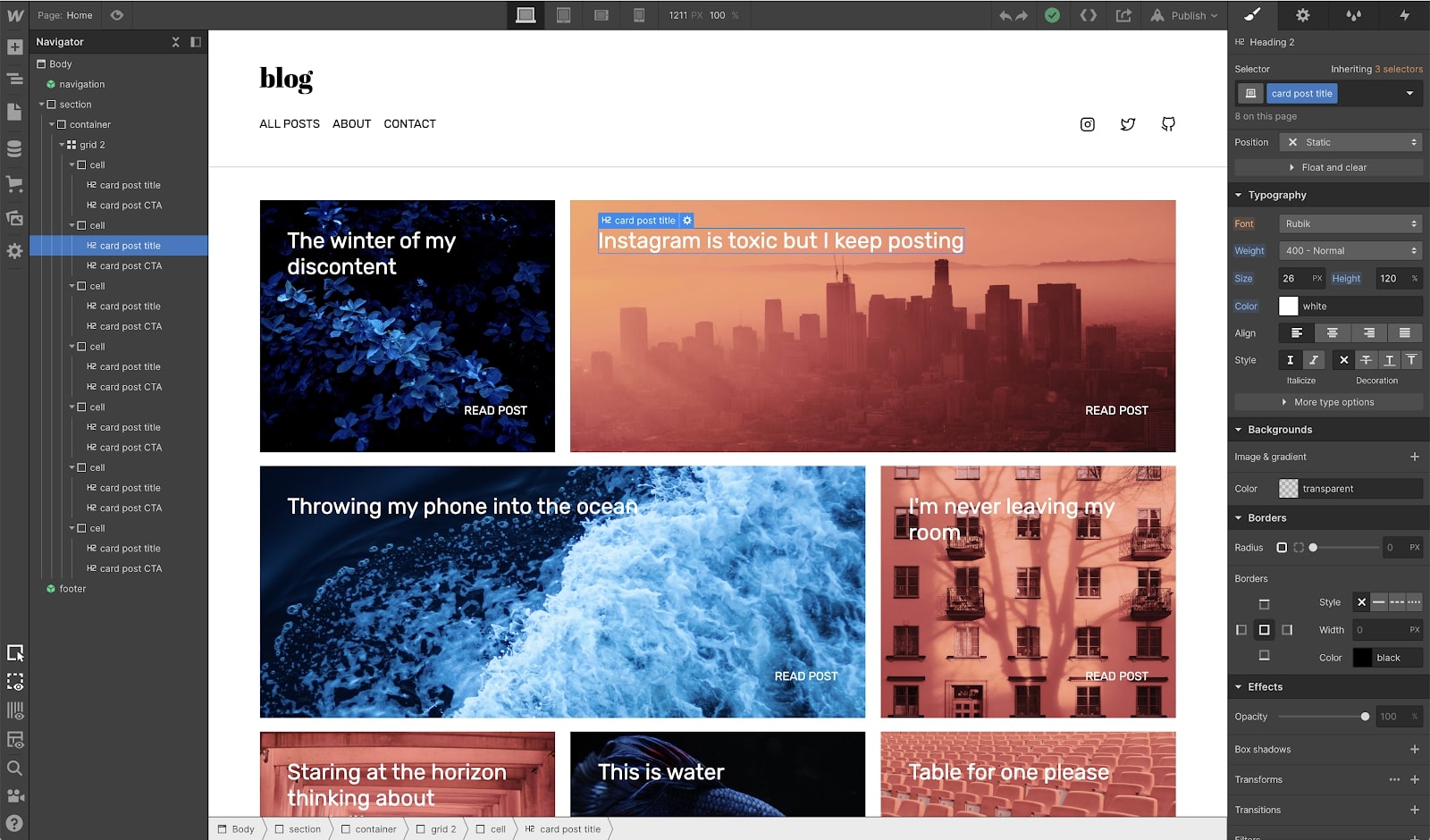 Webflow is a CMS and website builder alternative to Wordpress that allows you to build websites without coding. It offers a free plan for starting up your project on the platform until you launch it as a custom domain. Webflow also has Workspace plans featuring team options.
Yearly pricing:
1 site, 1GB/mo bandwidth, webflow.io domain: Free
1 site, 50GB/mo bandwidth, domain, no database: $144/year
1 site, 200GB/mo bandwidth, domain, 2k items/database, 3 editors: $192/year
1 site, 400GB/mo bandwidth, domain, 1k items/database, 10 editors: $432/year
You can self-host your Webflow website by exporting it and uploading your files to your server. Flowty offers low-carbon and optimized Webflow sites, for $5/month.
Duda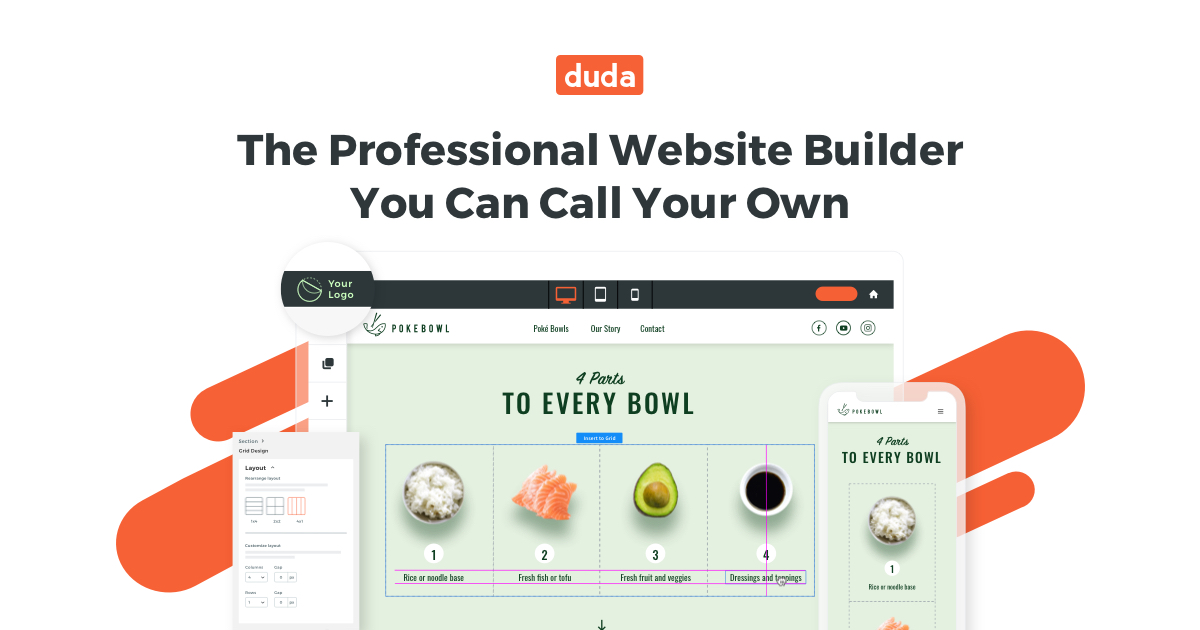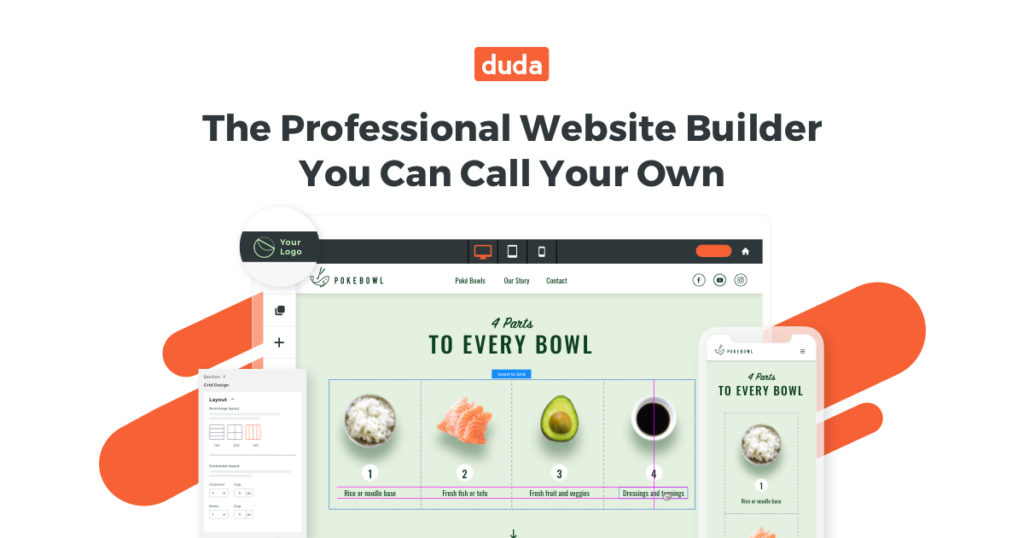 Duda is a website builder featuring team collaboration and client management. It can be used as a Woocommerce alternative. Duda offers websites with ready functions such as HTTPS Encryption, hosting, multi-language, and membership.
Pricing (1-year plans)
1 site + limited library: $168/year
1 site + unlimited library + 4 team collab + client manag./feedback: $264/year
4 sites + unlimited library + 10 team collab + client manag./feedback + email domain + full site export: $396/year