Wordpress full-site editing themes are coming and present a new chapter on WordPress's long history. It's WordPress's next step of becoming easier and more flexible when it comes to building websites or even just landing pages.
For every example you wanted to take inspiration from or brand new design, it's now possible to build due to FSE themes' easiness. They also bring a new era of performance improvements as they are much leaner than website builders, which are the most popular choice for many users.
Below is a list of the top Wordpress full site editing themes and plugins. They are labeled as either full site editing enabled or non-FSE themes.
What defines an FSE (Full site editing) theme?
WordPress defines FSE themes as themes with properties that allow a set of specific customizing, building, and configurations. These properties are mainly the site and template editor, which are enabled when you install an FSE theme.
The site editor allows editing and navigation between various templates, template parts, and styling options. Template editing allows the edit/change/creation of the template that a post/page uses.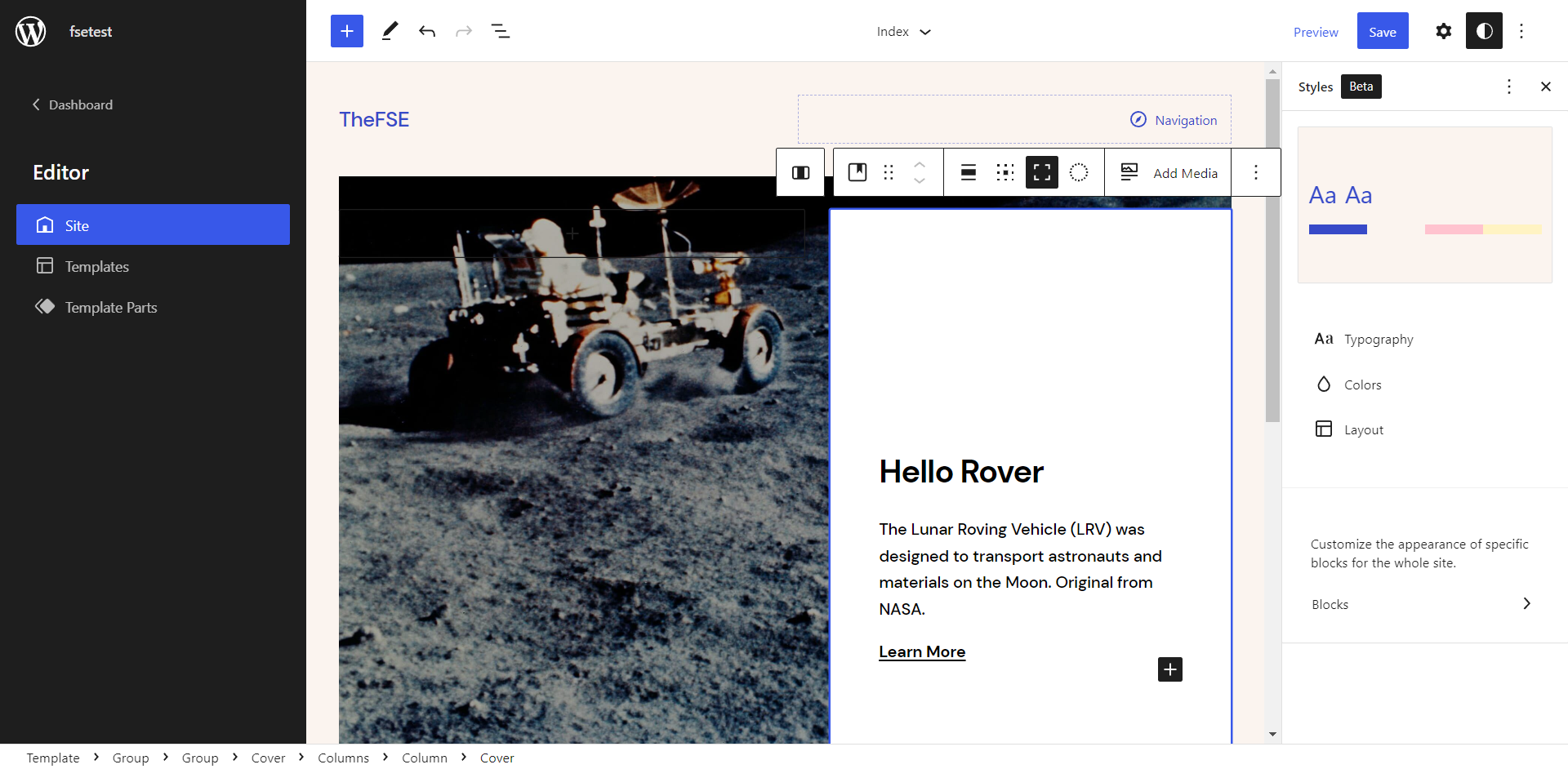 The other properties of FSE themes are:
Block Theme; build using blocks.
Theme Blocks; custom blocks from the theme such as post author.
Browsing; navigate between templates, pages, etc.
Navigation Block; a block that allows the customizing of the navigation's menu.
Query Block; replicates WP_Query, allowing functionality, etc.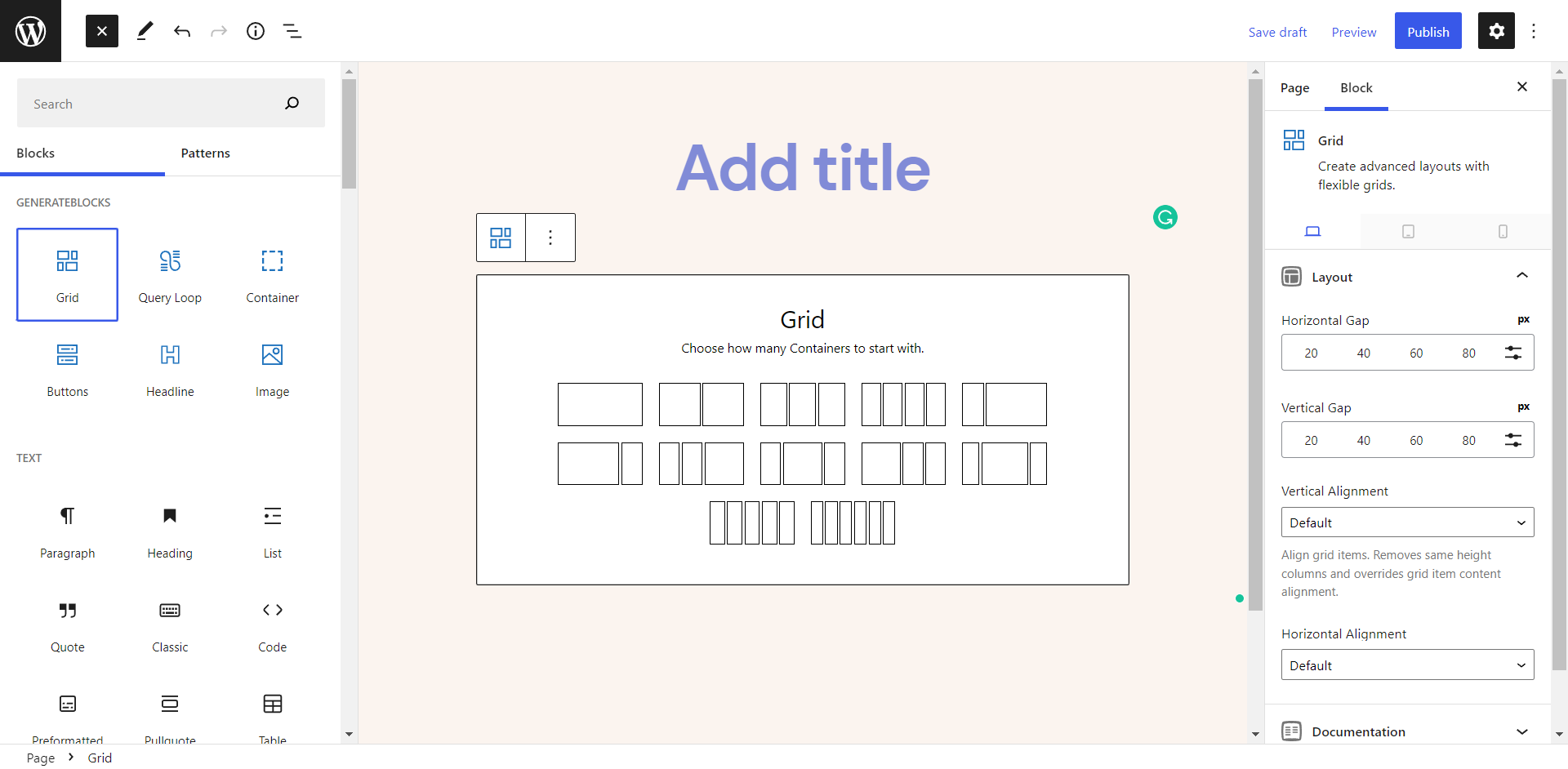 FSE themes also have "Patterns", which are pre-built layouts to be used by dragging or copy-pasting into your design. Wordpress recently launched the patterns directory which lists patterns created by users to copy-paste into your design.
Other non-FSE themes and block plugins also offer a pattern library, including the ones listed in this post:
GeneratePress and Generateblocks
Kadence and Kadence Blocks
The patterns are located on creating a page or post when adding a block:
Many themes will offer a header, footer, buttons, call to action, heros, and many other parts "patterns" to be inserted in your theme.
With that said, here's a list of top FSE themes and their main features. Also included are the FSE themes with ecommerce support.
Frost
Created by WP Engine, Frost is a Full Site Editing theme that offers numerous patterns to build your block-based website. The patterns included are:
Call-to-Action
Featured Boxes
Footer
Header
Hero Section
Homepage: import a full page layout.
Link Page
Podcast Episode
Portfolio
Pricing Table
Team Members
Testimonials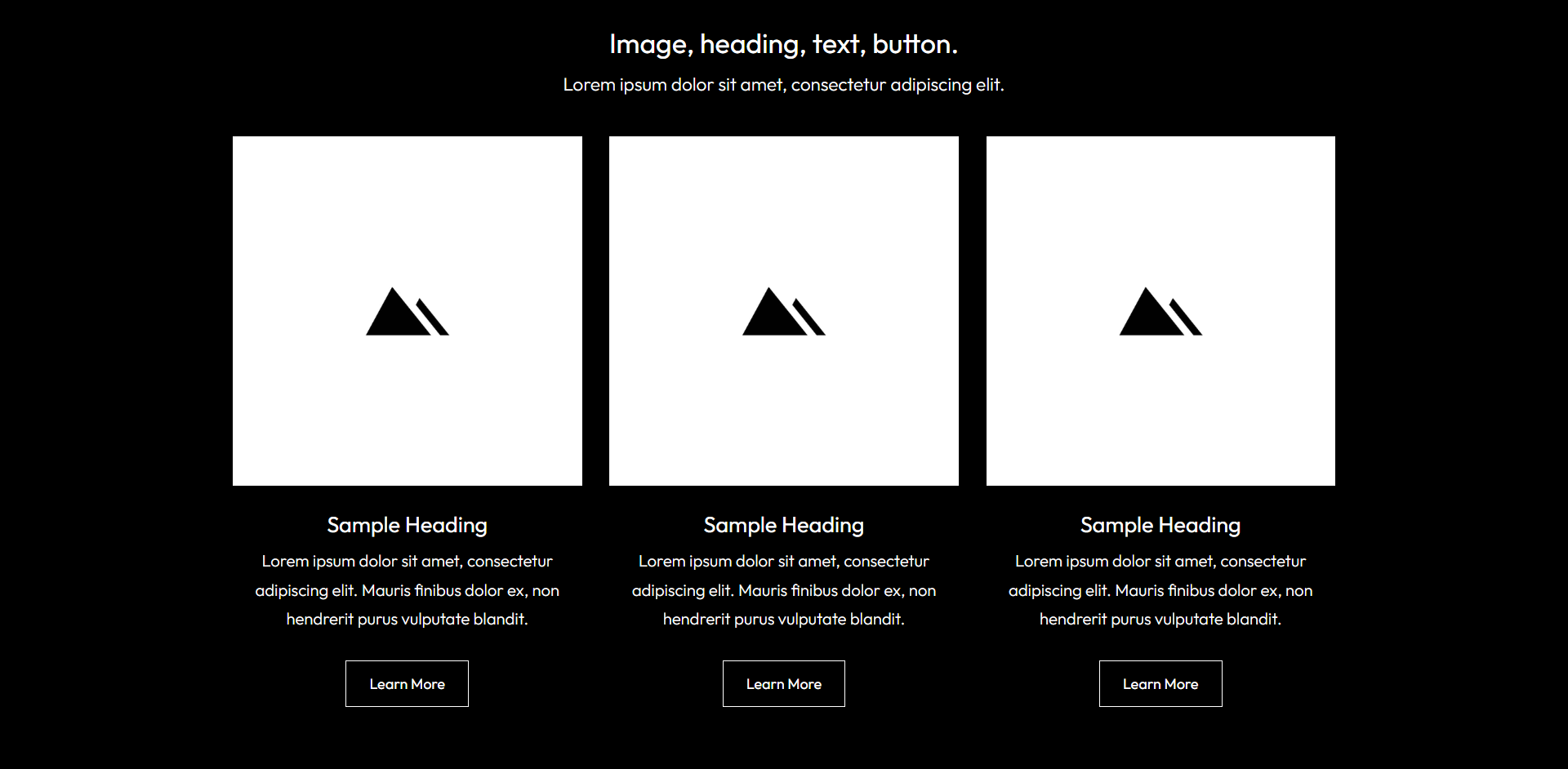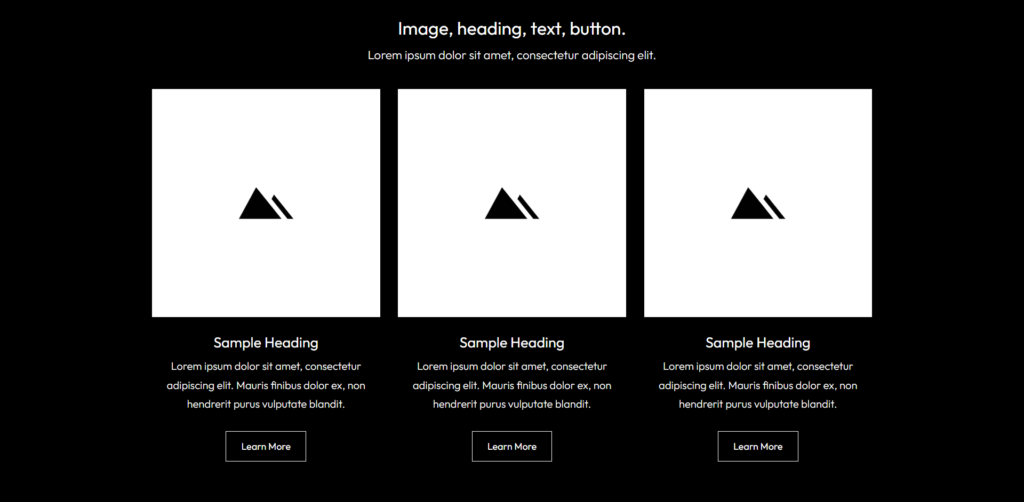 Poe
Poe is a new full site editing theme with a dark theme color palette option:
30+ Block Patterns: get started and bootstrap your design faster with block patterns.
Style Variations: 8 pre-built color schemes.
Global Styles.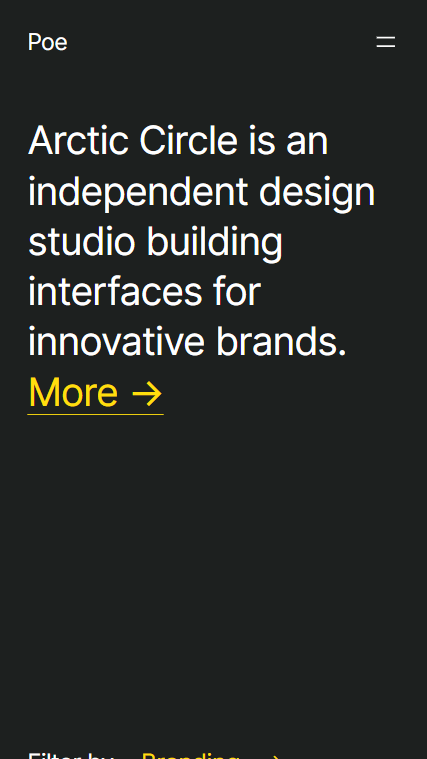 Tove
Recently launched, Tove offers Site Editor Options, Global Styles, 40+ Block Patterns, and Block Style while being built to support the Full Site Editing features in WordPress 5.9. You can test Tove using WordPress's new Playground here.
If you want to use Tove right now, you need to have the Gutenberg plugin active on your site (version 11.5.0 or later). Tove is free, download it on the Wordpress theme repository.
Aino
Aino is a new full site editing theme. It offers numerous patterns for a quick start of design.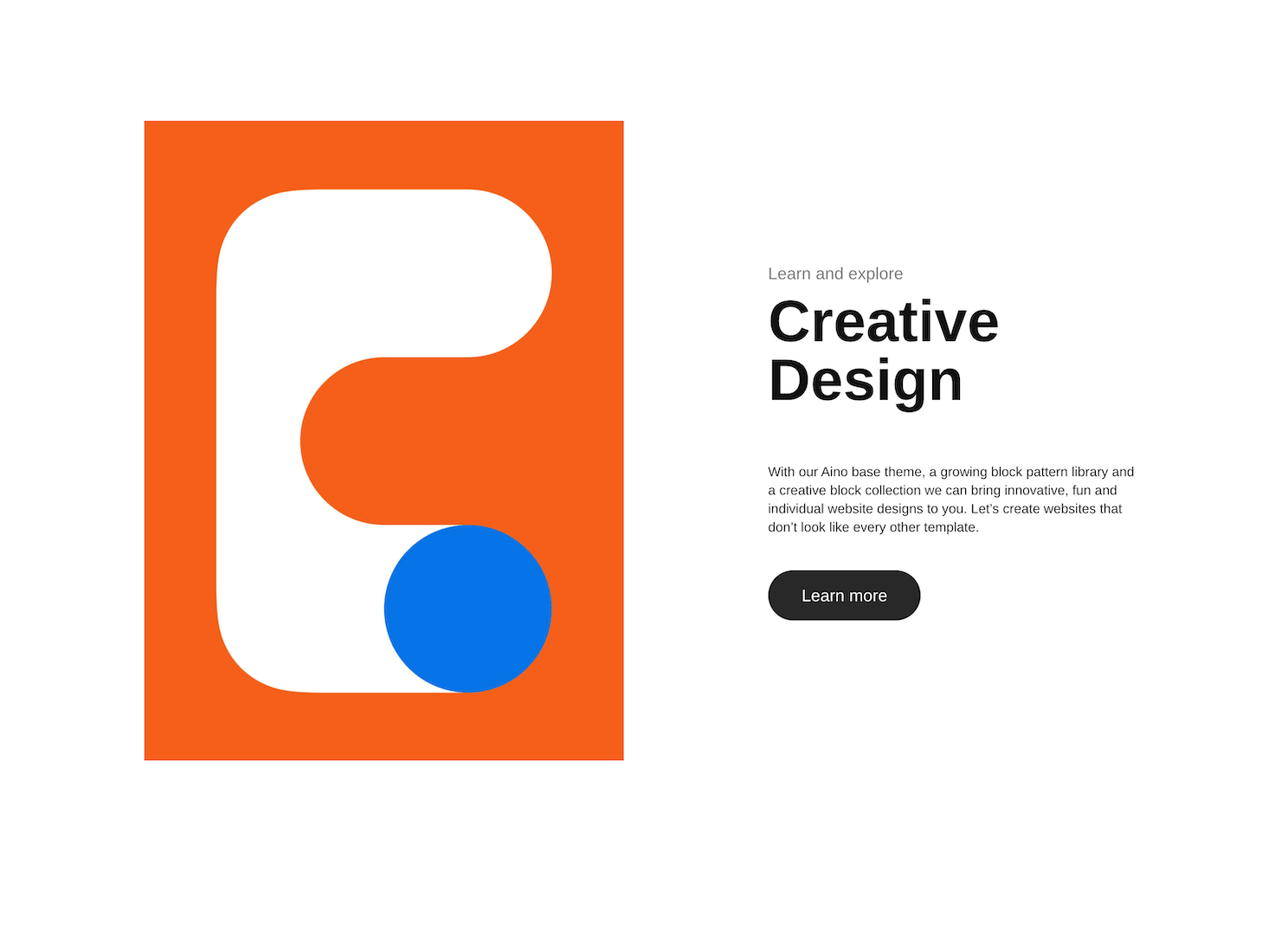 GeneratePress and Generateblocks
GeneratePress might be mainstream, but the addition of their new product, GenerateBlocks, presents new ways to bring designs and ideas into the Wordpress dashboard.
GeneratePress doesn't yet offer full FSE compatibility, but you achieve everything of FSE using GP features such as Block Elements.
Generateblocks is a WordPress block editor with 4 features on it. These 4 blocks (container, grid block, headline block, button) are meant to build your WordPress site with flexibility without the need to have a single block for each thing, according to GenerateBlocks.
Each block has full customization on the free plan, including:
Typography; Pick from Google or Local fonts with full customization.
Spacing, Colors(including Gradients).
Background and Background Images.
and SVG(can use on buttons).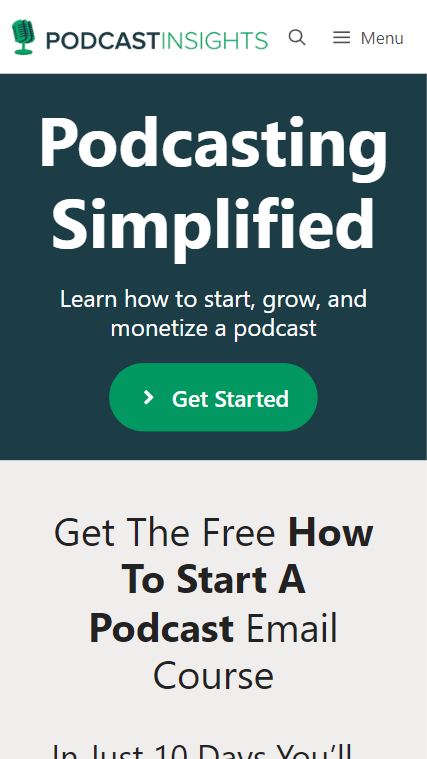 Generateblocks Pro
The Pro plugin has far more customization settings and an option of over 150 templates to speed up your building process. The additional customizations are:
Global Styles; create global styles across the website and use them everywhere.
CSS effects such as opacity & blend, box-shadow, text-shadow, filters, etc.
Background images and gradients to Container blocks.
Built your SVG library.
Copy-paste styles: copy a style from a block and apply it to another.
Kadence and Kadence Blocks
Kadence is a free theme that also doesn't yet offer full FSE compatibility, but you achieve everything of FSE using its features:
Header and Footer builder.
Custom Layout: sidebars, full-width, etc.
Global styling.
Kadence Blocks is a free plugin to build websites with blocks, extending Gutenberg's capabilities. You need to install Gutenberg to use Kadence Blocks.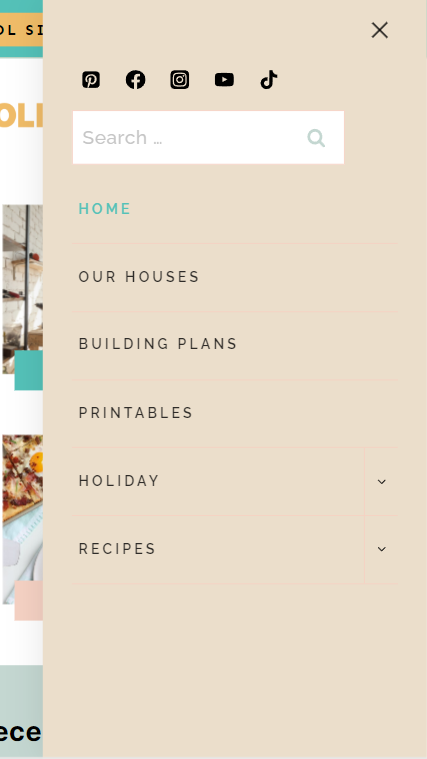 Kadence is available with the following pricing options:
Kadence Theme: Free
Kadence Theme + Kadence Blocks: Free
Kadence Theme Pro + Blocks + Pro templates: $129/year
Kadence Theme Pro + Blocks + Pro templates + Cloud + Child theme + Shop Kit + AMP: $199/year
XT 9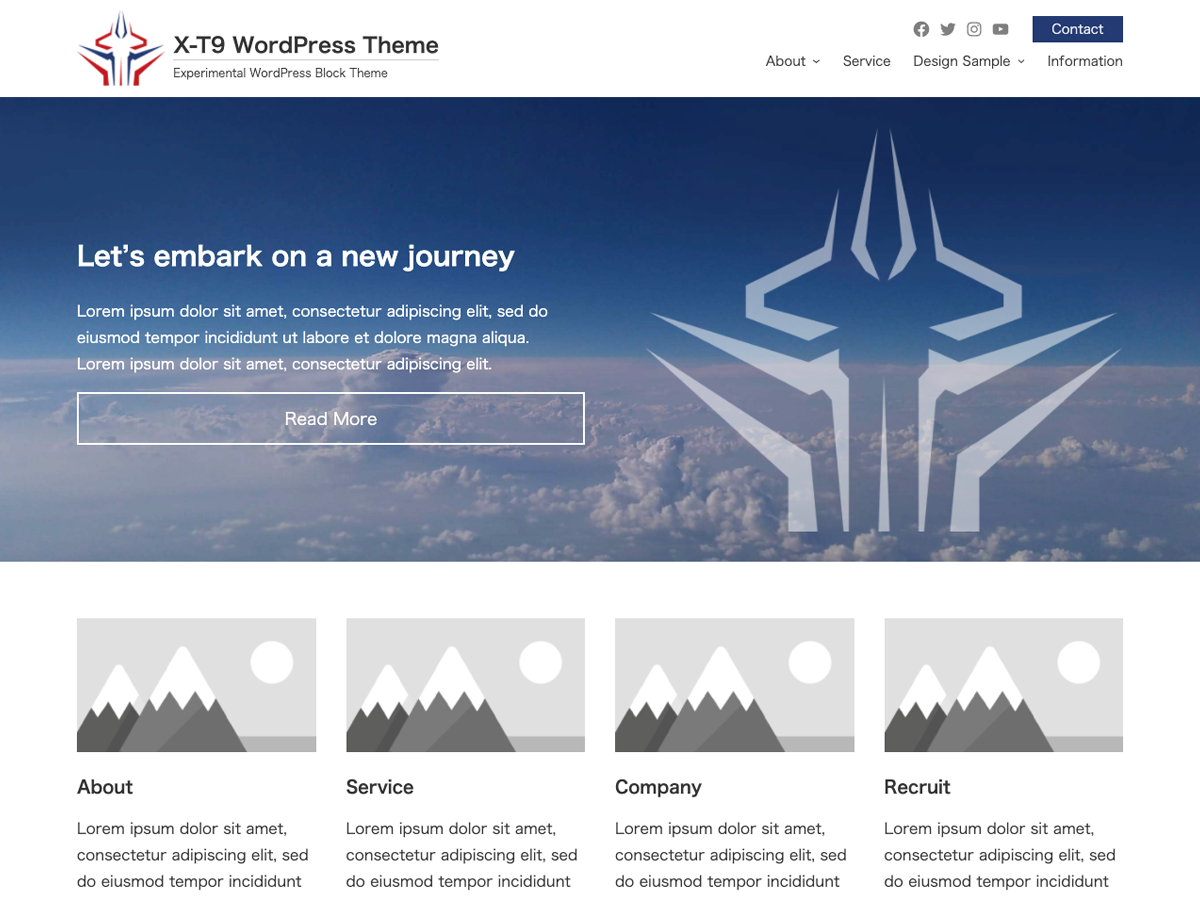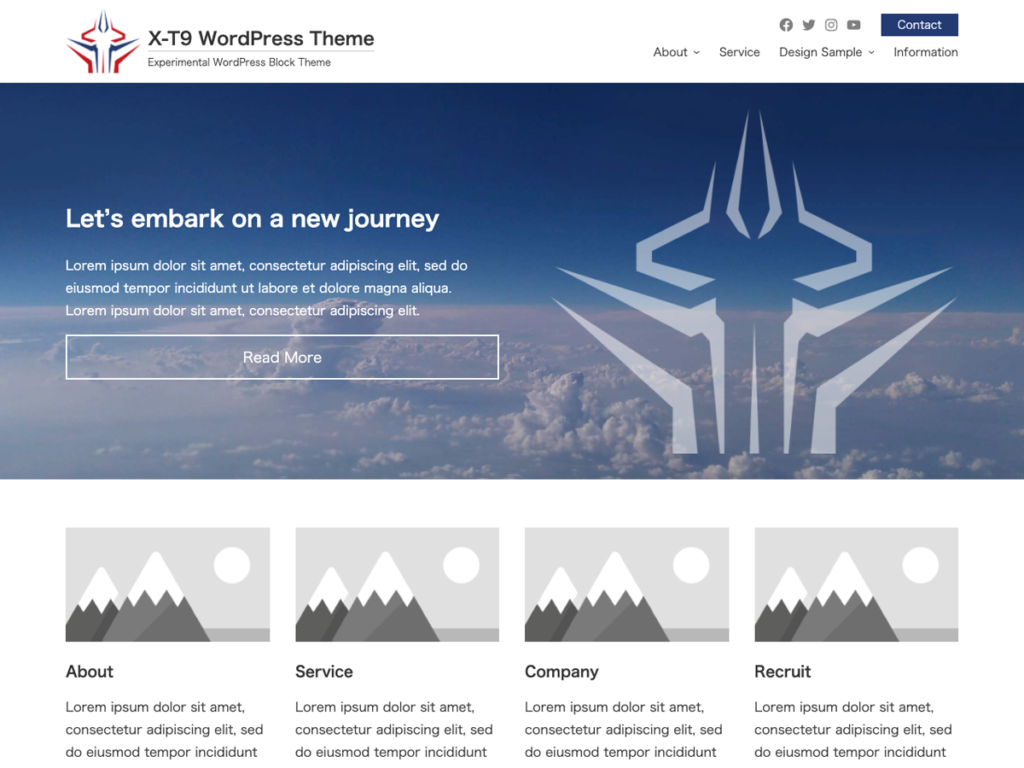 From the creators of lightning-fast theme Lightning, XT 9 offers full site editing feature. Comes with 4 Style variations and numerous ready-to-use patterns.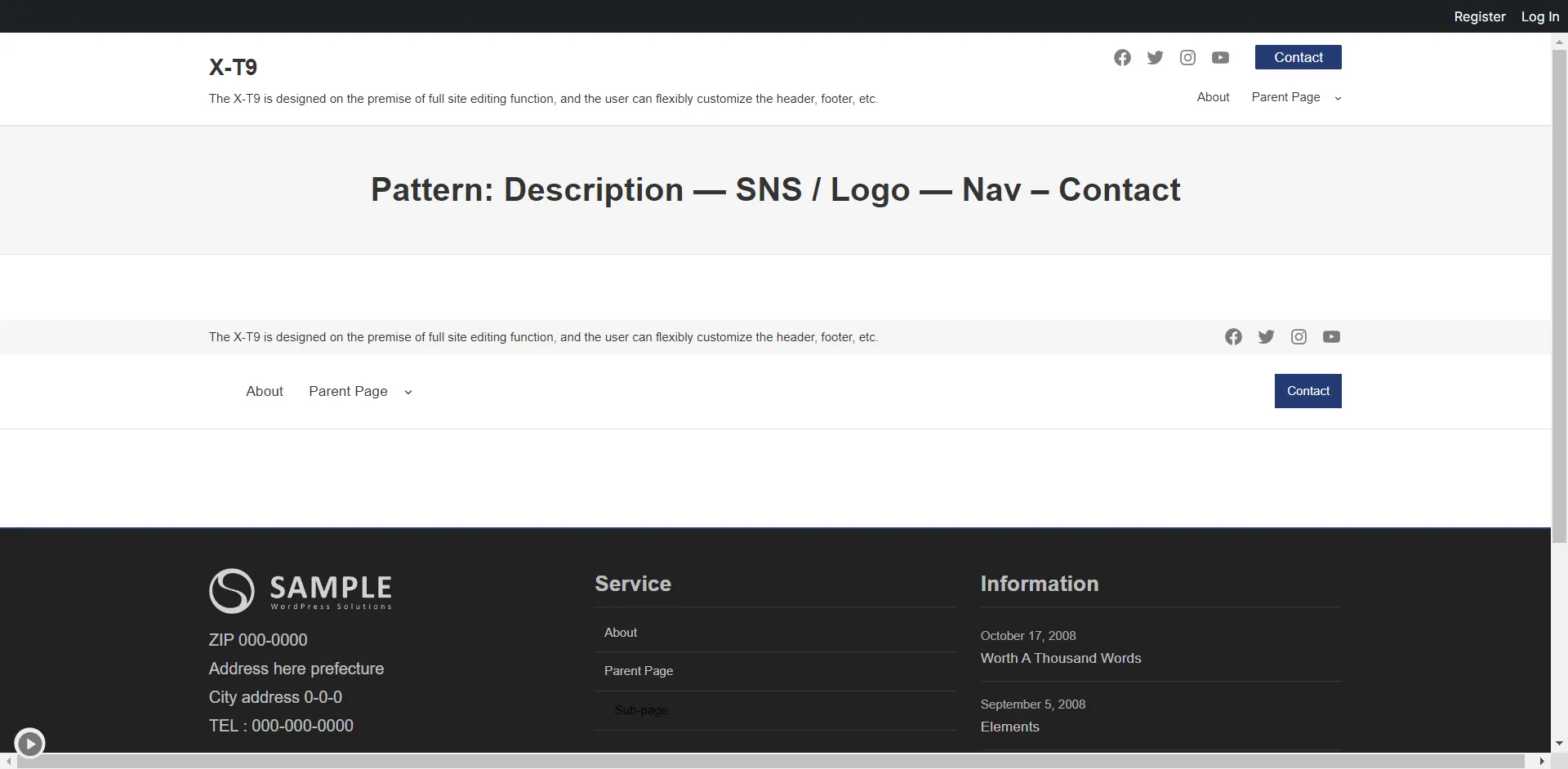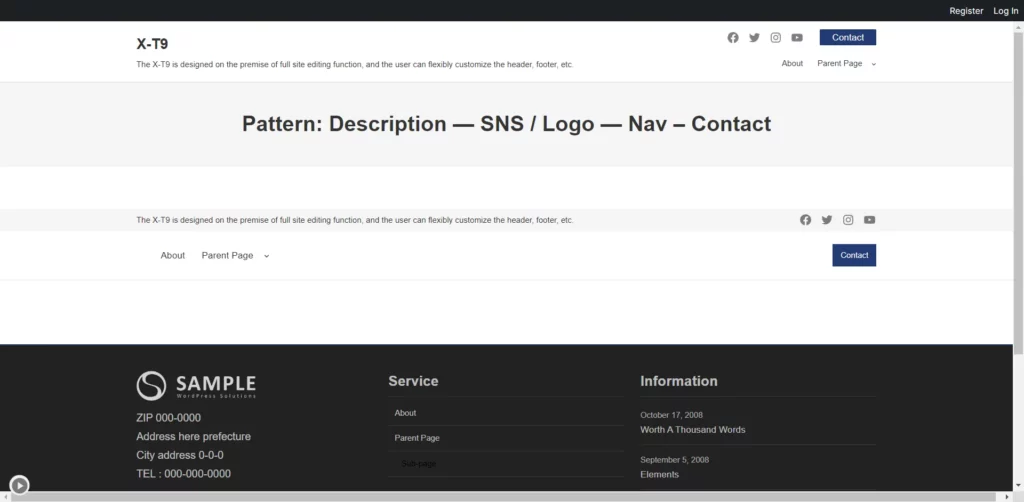 Get your WordPress Unused CSS Core Web Vitals Optimized!