Gutenberg templates also known as full-page patterns offer a quick way to build a website in Wordpress. It saves the time to create a full-page structure.
You can now save your Gutenberg templates as patterns on the site editor, and build a library of Gutenberg patterns and Gutenberg full-page patterns.
What are Gutenberg Templates?
If you are still confused by the terminology, a good analogy for Gutenberg templates is that they are full-page patterns.
With WordPress full-site editing, you can now create an entire website with just full-page patterns. You can build using only a block theme, a block theme plus a block plugin, or with only a block plugin. Each option has its tradeoffs.
Building only on a block theme, means you need to rely on Gutenberg core block features to build. If you need a form block, for example, you may need an additional plugin as Gutenberg core still lacks this feature.
Building with a block plugin means you have all block features the plugin offers, but will rely on the developers for new features and also have a slower loading compared to a block theme-only.
Best Block theme Gutenberg Templates
The Gutenberghub library and Wordpress pattern repository are the best places for Gutenberg templates, and they are free. Currently, they are the only libraries not requiring a block or block theme to use the templates.
GutenbergHub offers a free Gutenberg pattern library; on their website, you can even share previews of full-page patterns that you built. The official Wordpress pattern repository also allows you to copy and paste the patterns from there, without having to install a plugin, like others.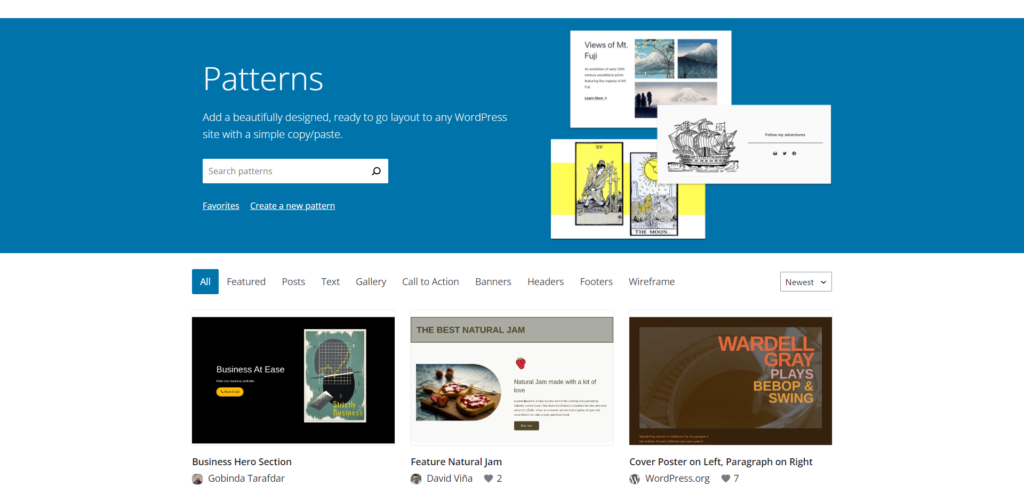 Ollie
The Ollie theme is a block theme that offers +50 patterns. To view its pattern list, you need to install the theme, add a block, browse all, and explore all patterns.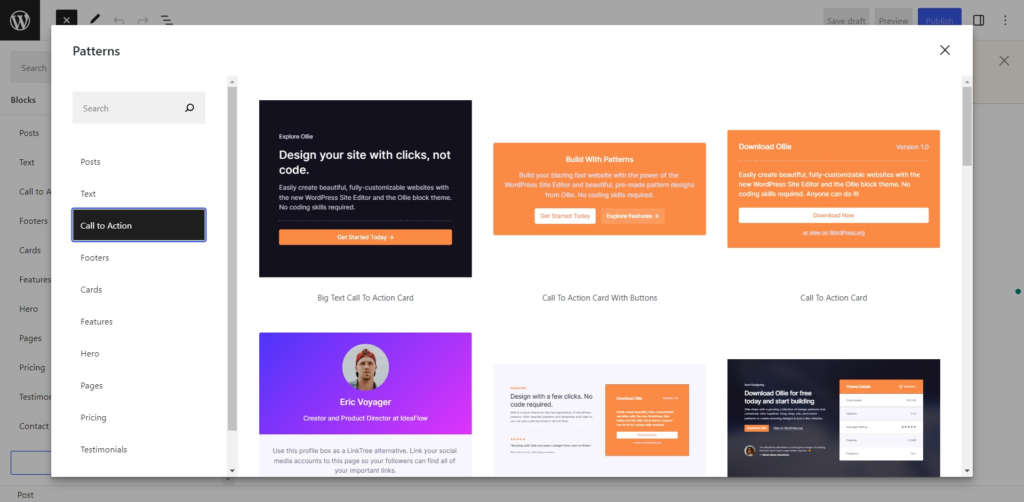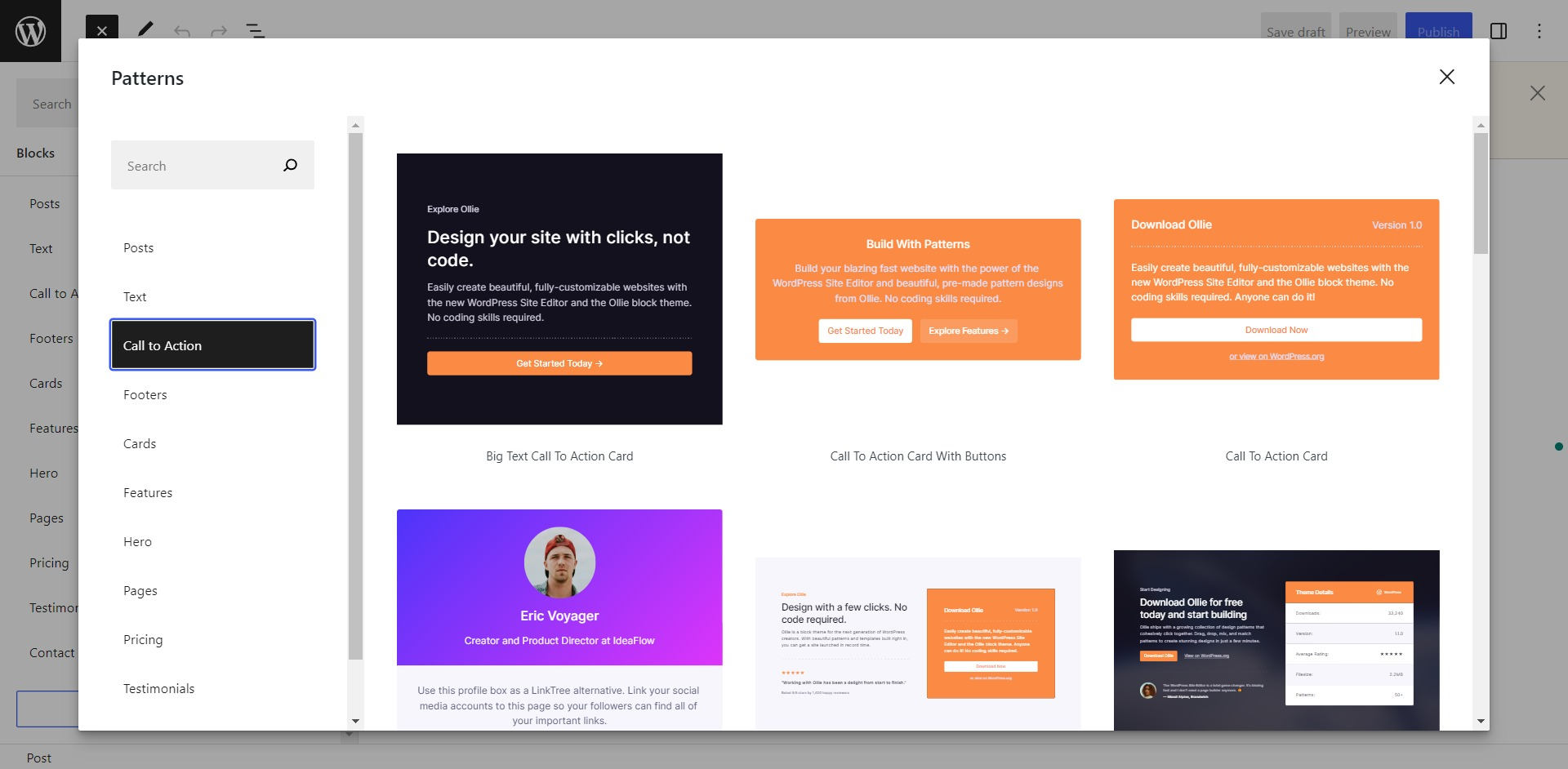 Yith Wonder
The Yith Wonder theme offers many patterns to enhance your Woocommerce website. It also offers full-page patterns(website/template layouts).
Frost
Created by WP Engine, Frost is a Full Site Editing theme that offers numerous patterns to build your block-based website. The patterns included are: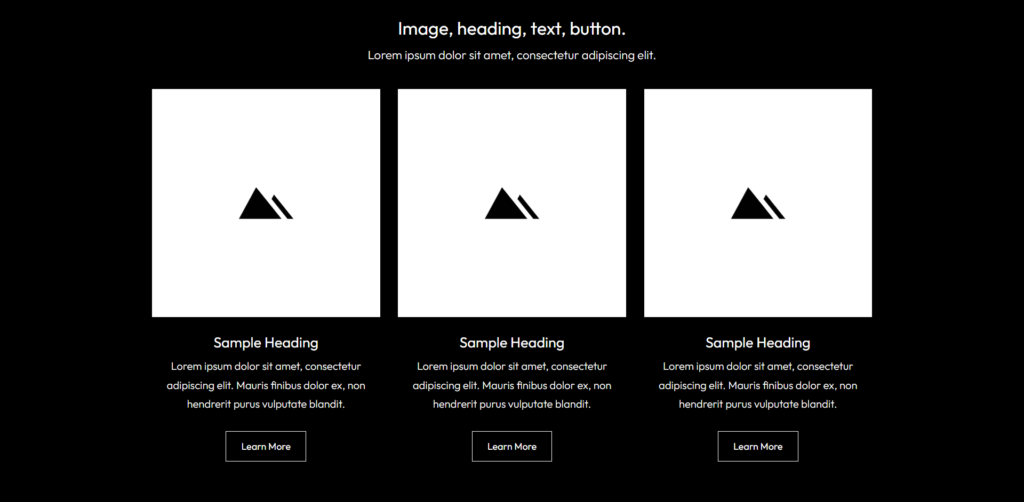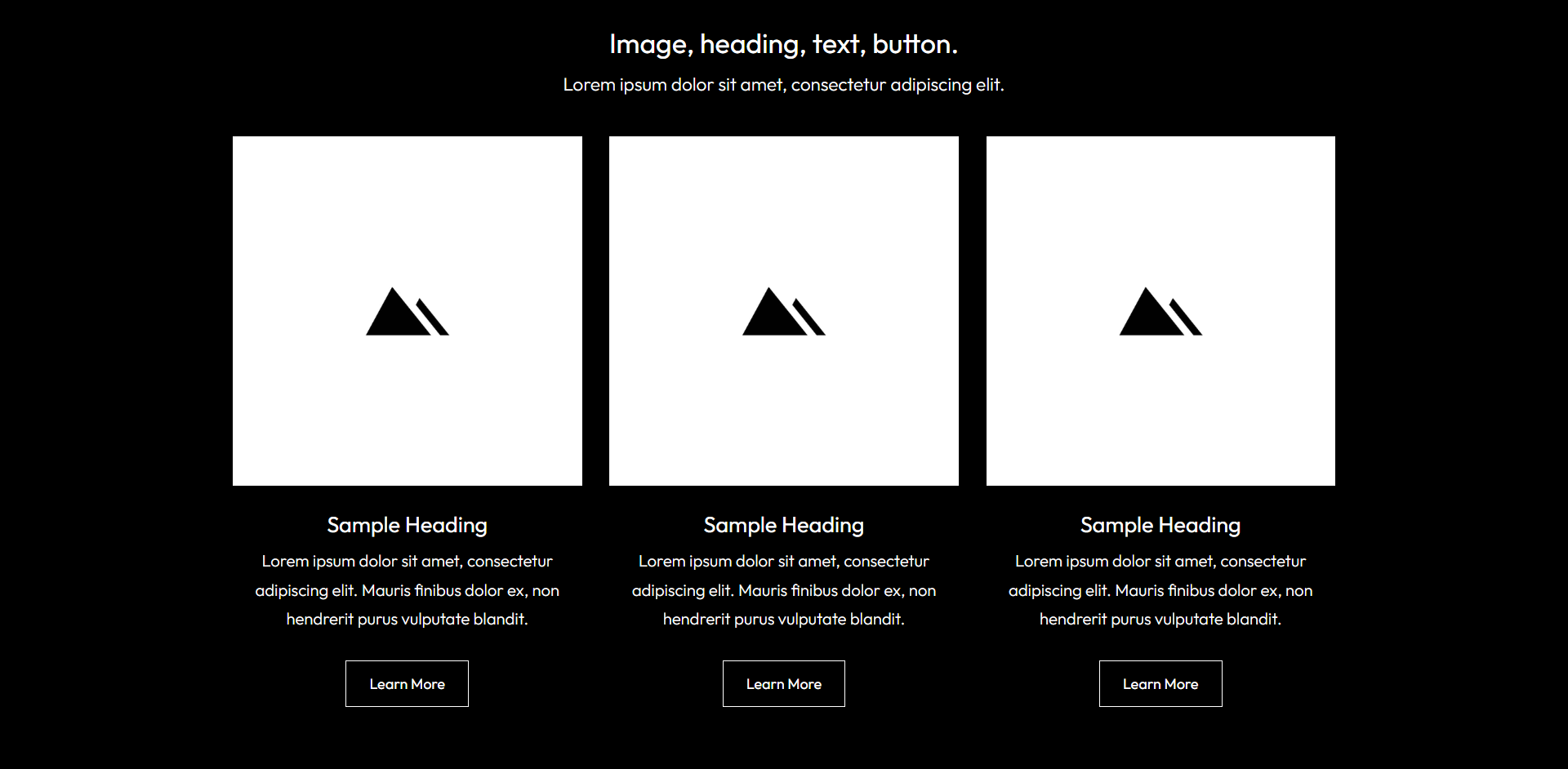 Aino theme
Aino is a new full-site editing theme. It offers numerous patterns for a quick start of design.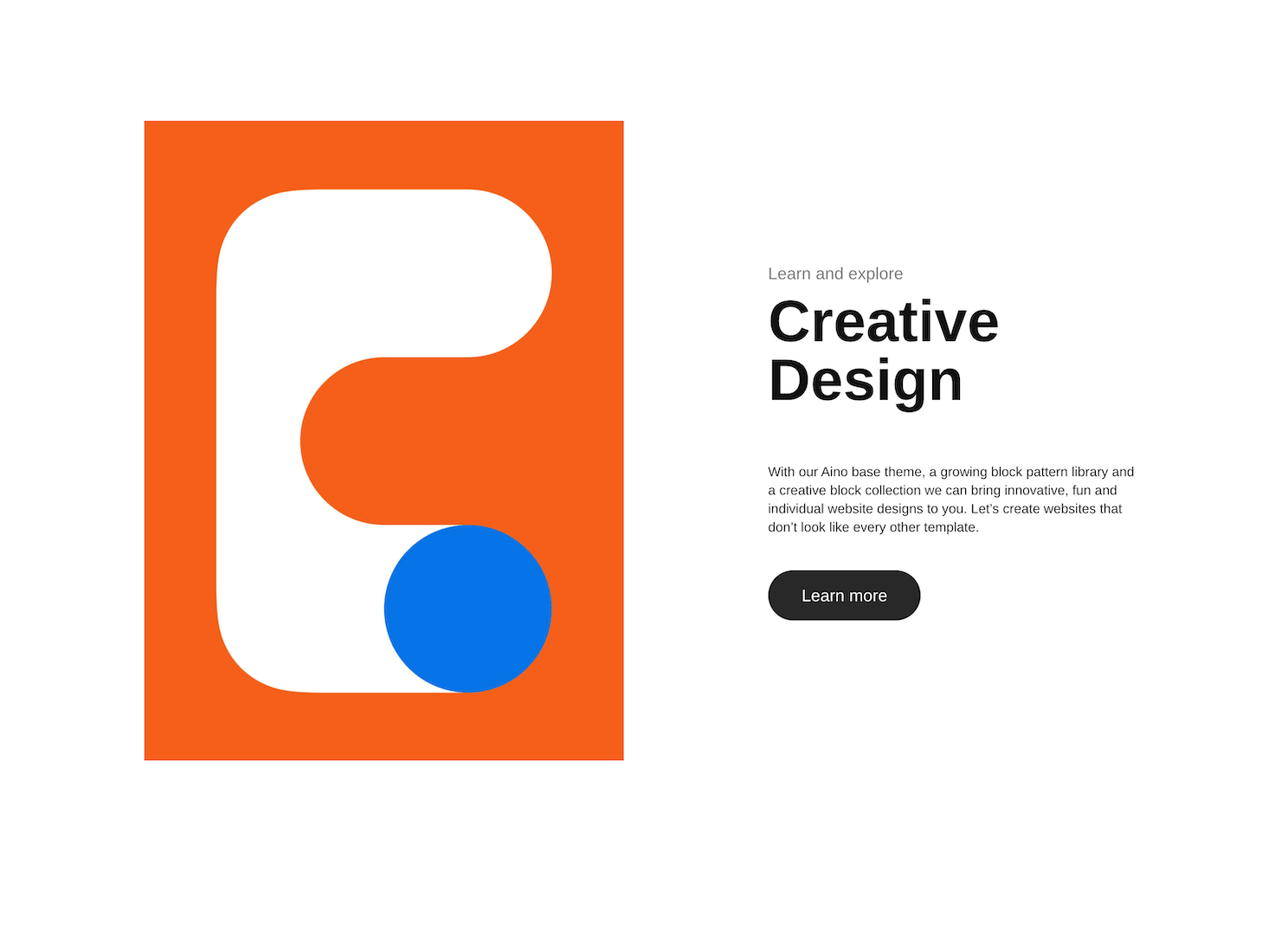 Best Block plugin Gutenberg Templates
Spectra
Spectra is a block plugin from the creators of the Astra theme. It offers a variety of paid and free full-page patterns – also known as website/layout templates – for Woocommerce:
Kadence Blocks
Kadence Blocks is a free plugin to build websites with blocks, extending Gutenberg's capabilities. Together with the Kadence theme it offers a wide range library of full-page patterns(started templates).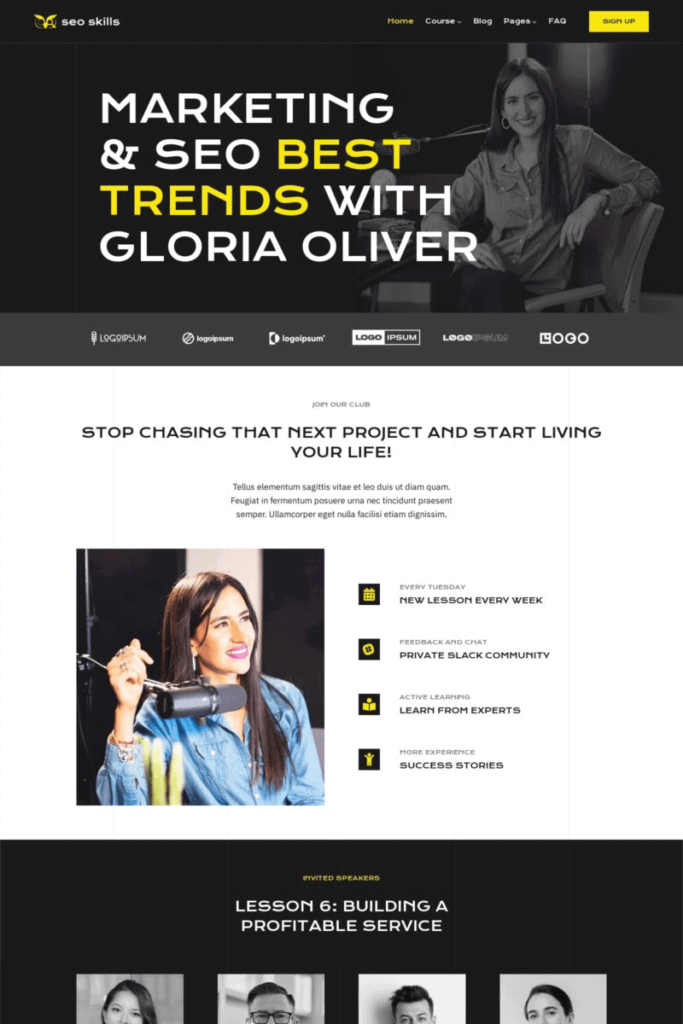 To get Kadence Blocks Pro + Starter templates you should buy the Essential plan. Kadence Blocks main Features:
Row Layout: rows with nested blocks either in columns or as a container.
Image Gallery
Form
Advanced Text: sizes and attributes for desktop, tablet, and mobile.
Buttons, tabs, and accordions.
Lottie animations.
Kadence Blocks Pro
Pro version offers:
Animate on Scroll.
Custom Icons and Fonts: Upload your own custom icon, fonts, or an entire set.
Design Library: Various designs to kickstart your projects.
Check all blocks here. Kadence Blocks Pro offers unlimited sites at $69/year.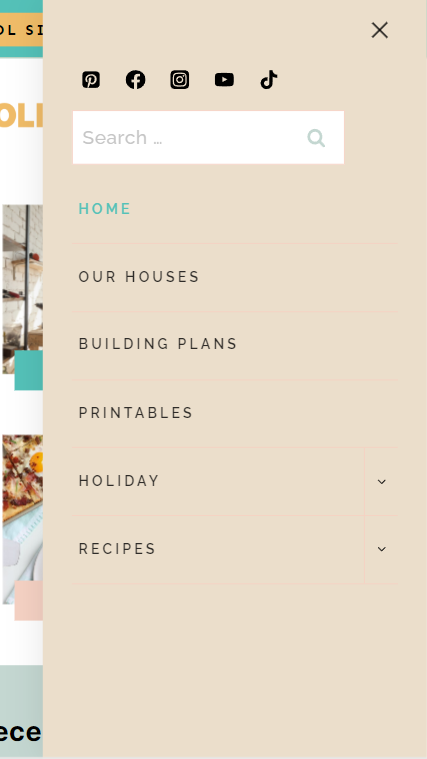 GenerateBlocks
Generateblocks is a Wordpress block editor with 4 features on it. These 4 blocks (container, grid block, headline block, button) are meant to build your Wordpress site flexibly without having a single block for each thing, according to GenerateBlocks.
Each block has full customization on the free plan, including:
Typography; Pick from Google or Local fonts with full customization.
Spacing, Colors(including Gradients).
Background and Background Images.
and SVG(can use on buttons).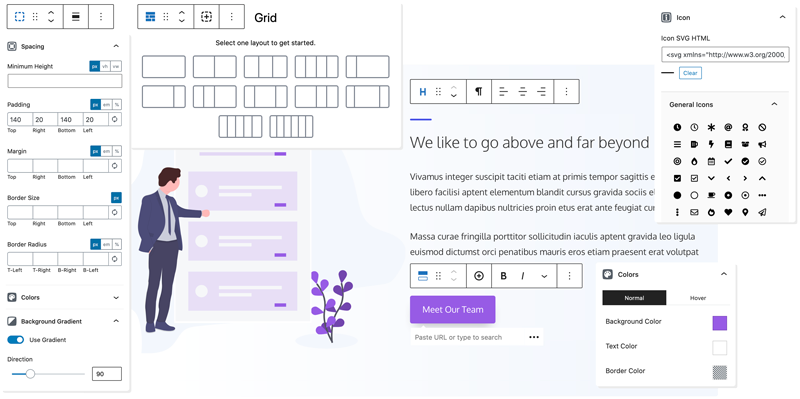 Generateblocks Pro
The Pro plugin has far more customization settings and an option of over 150 templates to speed up your building process. The additional customizations are:
Global Styles; create global styles across the website and use them everywhere.
CSS effects such as opacity & blend, box-shadow, text-shadow, filters, etc.
Background images and gradients to Container blocks.
Built your SVG library.
Copy-paste styles: copy a style from a block and apply it to another.
GenerateBlocks offers a Pro plugin with over 200 pattern templates to speed up your building process. GenerateBlocks Pro starts at $39/year.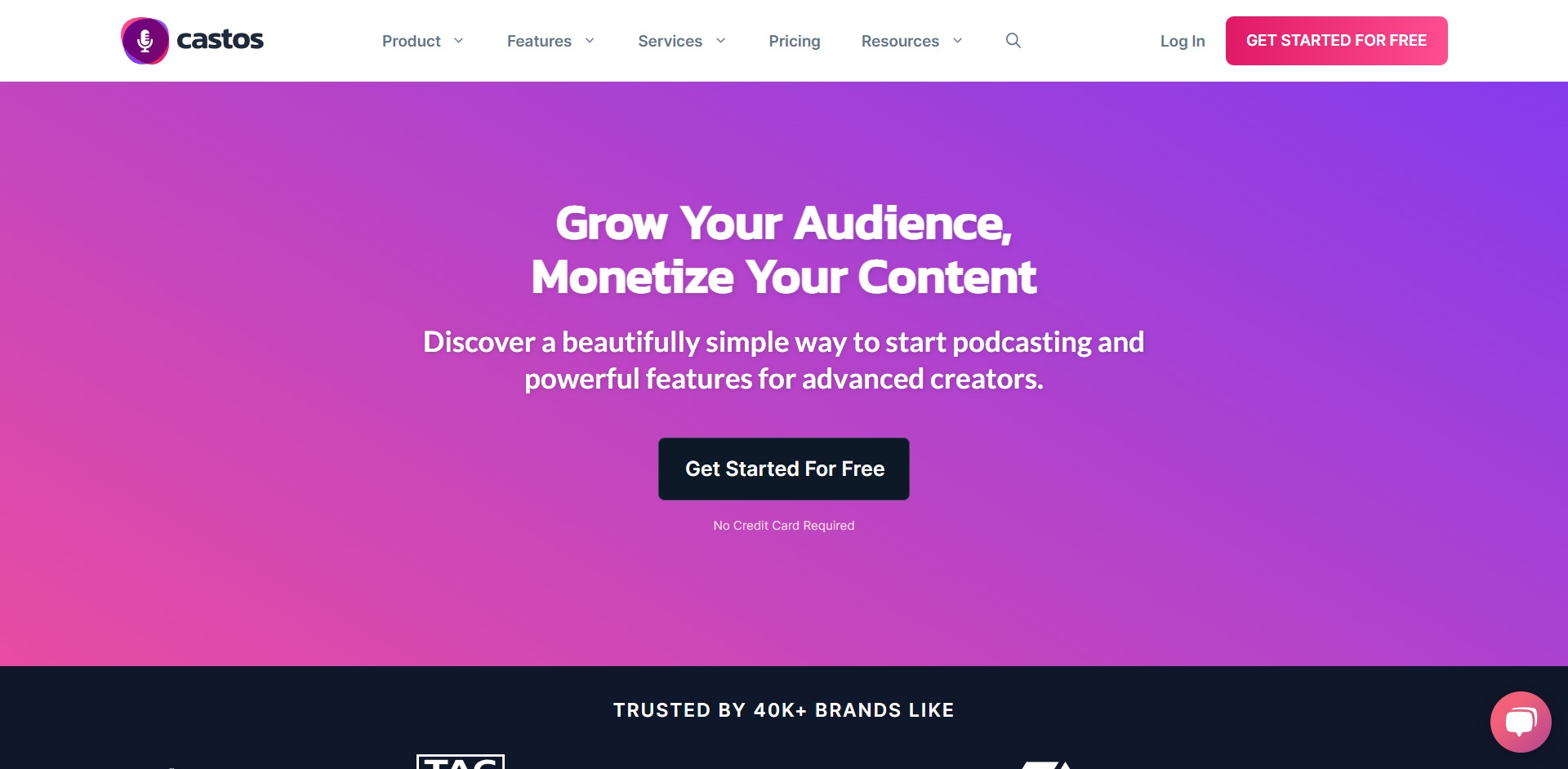 Aino Blocks
Aino Blocks is a new block plugin. It offers numerous patterns for a quick start of design in combination.