The new Wordpress 6.3 makes it even easier and more organized to keep patterns. It's now possible to manage the patterns in the Site Editor, either create or edit them.
The adoption of patterns will grow as it gains more prominence. It's a straightforward way to create or enhance a wordpress website.
Take a look at the top list of Woocommerce block plugins ordered by pattern library relevance, with paid and free options.
If you're having a problem matching the visuals of the backend(editor) and the frontend(live site), install a lightweight theme and see if the visuals are fixed.
*You need to have a block theme(full-site editing) installed to manage the patterns in the new Site Editor dashboard.
Spectra
Spectra is a block plugin from the creators of the Astra theme.
It offers a variety of paid and free full-page patterns – also known as website/layout templates – for Woocommerce:
ProductX
Wpxpo offers in its Productx block plugin lots of free and paid patterns for Woocommerce.
Productx Wpxpo also offers full-page patterns(named starter packs):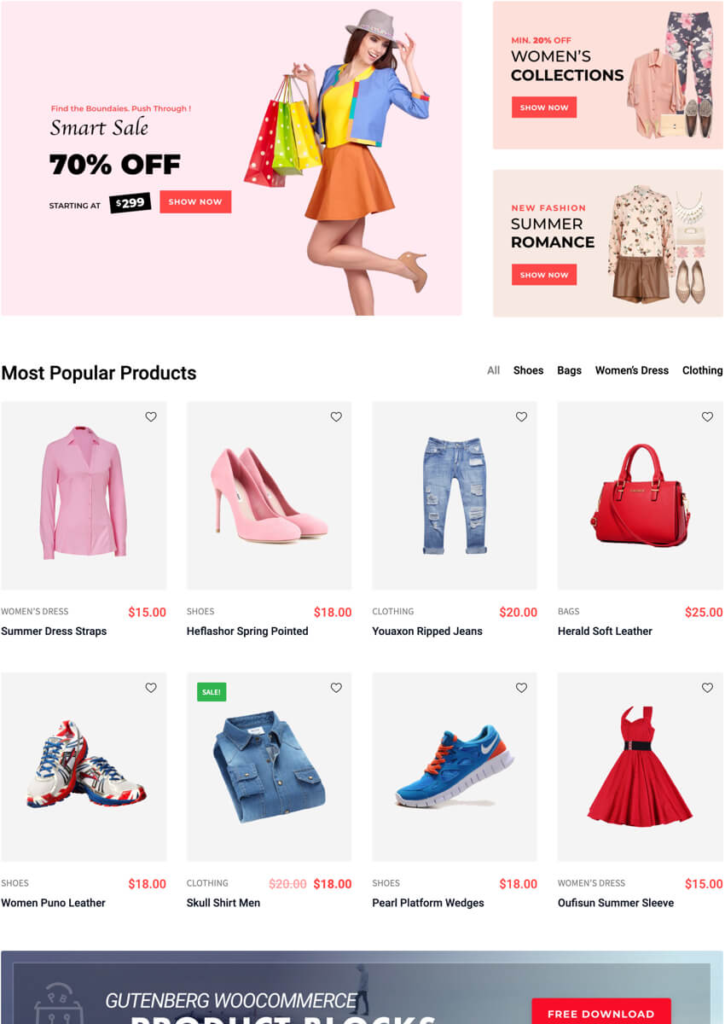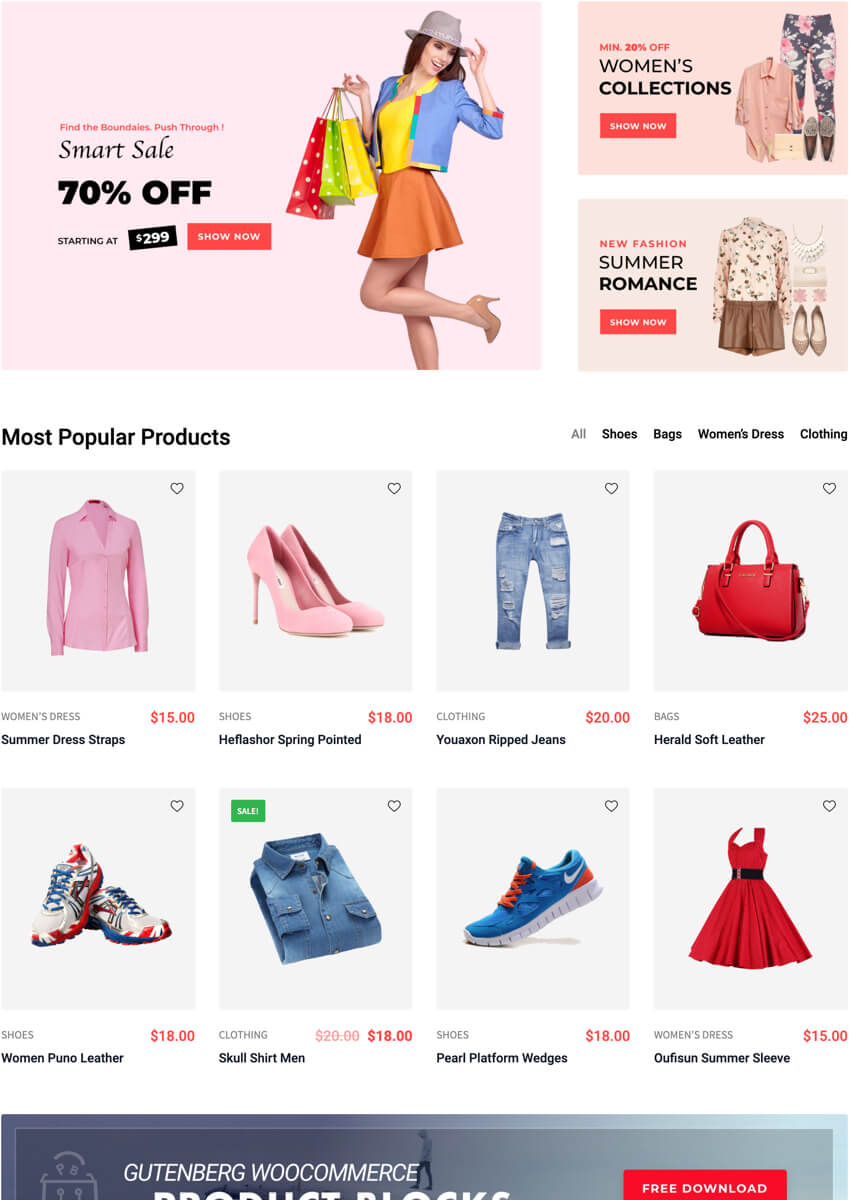 WooCommerce Blocks
The Woocommerce team has been adding blocks to the Woocommerce blocks plugin and in the recent versions 7.9 and 7.8 added a lot of patterns(re-usable blocks):
YITH Wonder
This theme offers many patterns to enhance your Woocommerce website. It also offers full-page patterns(website/template layouts).
It doesn't require installing a block plugin to use its patterns, it leverages the block editor(Gutenberg) capabilities for the blocks.