Perfmatters and Wp Rocket are plugins aiming at speed optimization. How do they compare?
Perfmatters is built to remove unused code, and have other features that help improve Core Web Vitals. Wp Rocket is also a plugin to help improve Core Web Vitals, but its features are more beginner-friendly and meant to have a larger effect than Perfmatters.
Due to the complexity of solving Core Web Vitals, using both will maximize their features and deliver much better results than using only one. If your website has LCP issues, Perfmatters will be an essential tool to fix them.
Pricewise, Wp Rocket, and Perfmatters cost $82/year for one website, which may be lower than buying alternatives such as Asset Cleanup Pro or Nitropack.
If you don't need Perfmatter's advanced features you can use Asset Cleanup Free, the same goes for Wp Rocket, with Wp Optimize Free being the alternative.
Perfmatters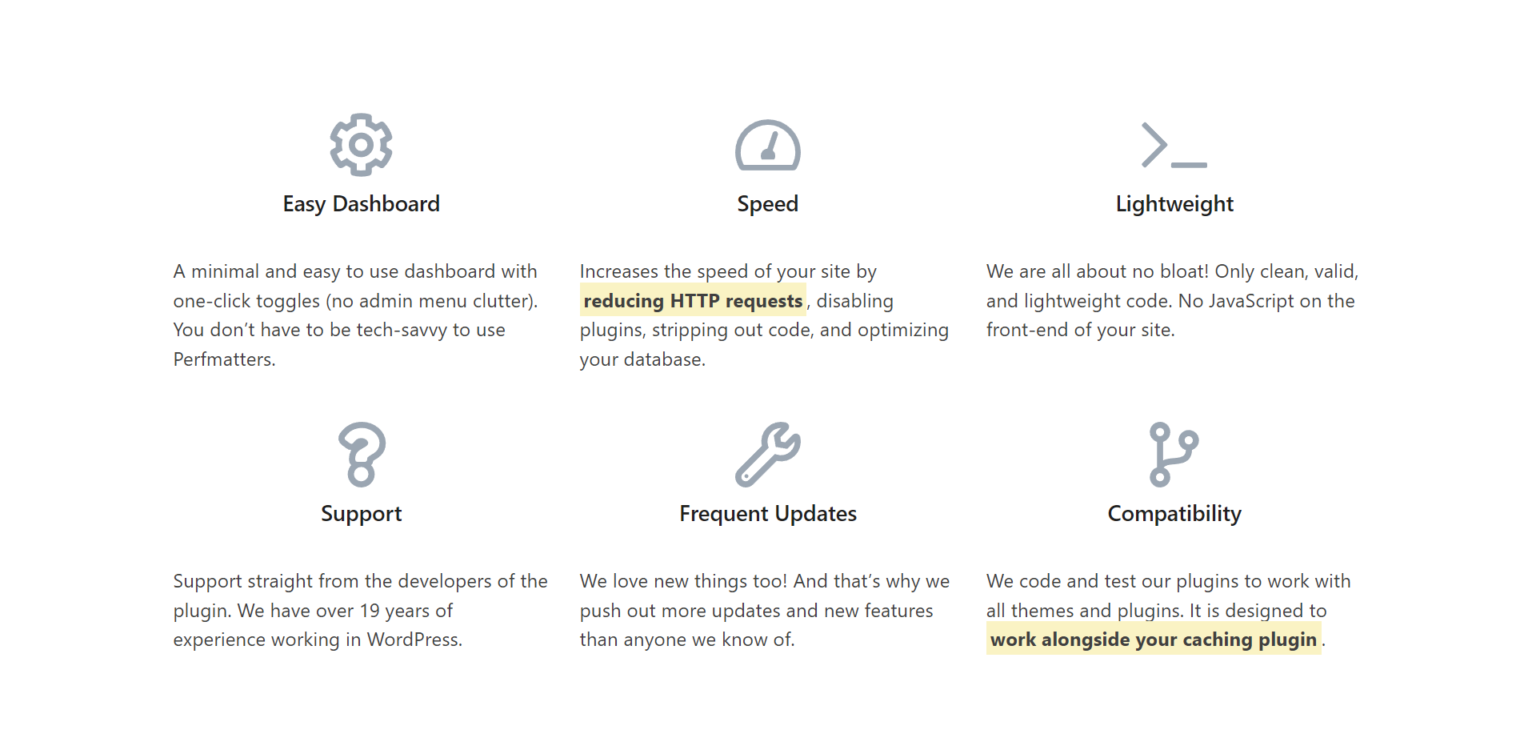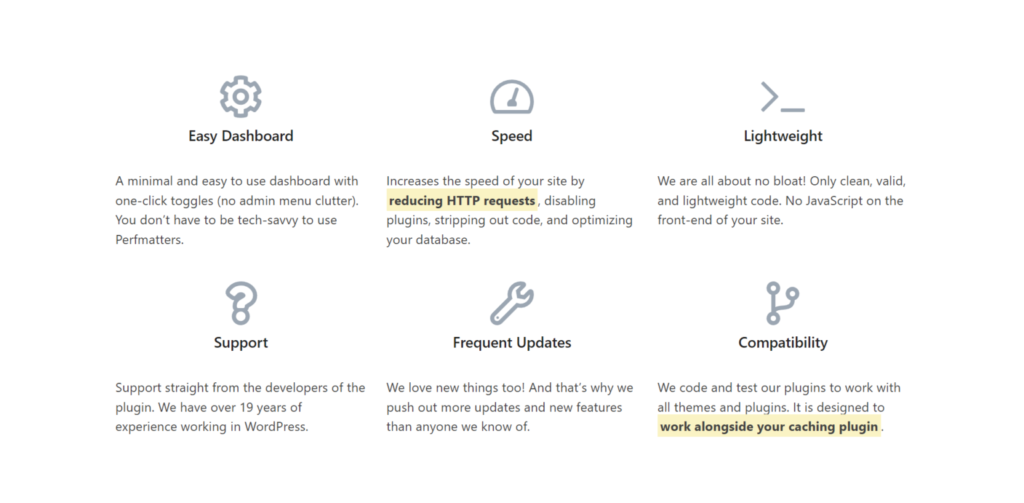 Perfmatters may be discouraging to use due to its advanced features, but its interface lets beginners remove unnecessary code from running to improve speed and your Core Web Vitals.
Perfmatters "Script Manager" lists all your scripts and allows you to remove them from loading by device, location, group of users, or using a regex formula.
You can access Perfmatters documentation to make sure what effect each feature will have, and how to fix any issues if encountered. Perfmatters also offers "Testing Mode", which safely previews features before applying them to the live website.
Perfmatters have many features made directly to improve Woocommerce. If you are using Woocommerce as your choice to have a store online, you must know that your competitors may be using faster alternatives such as Shopify. These features are essential to not have a slower site and worst user experience than the competition.
Another feature of Perfmatters is database optimization. It not only offers full database optimization but also scheduled automatic database optimization.
Other notable Perfmatters features:
Change your WordPress login URL: change wp-login to avoid hacking or bots.
Google Analytics locally: speed up your site by reducing extra third-party requests.
CDN rewrite.
Add code to header, body, and footer.
Preloading: Preload images only necessary, improving Core Web Vitals.
Defer and delay JavaScript.
Remove unused CSS: creates a different CSS file with removed unused CSS.
Google Fonts locally: speed up your site by reducing extra third-party requests.
Multisite support.
Wp Rocket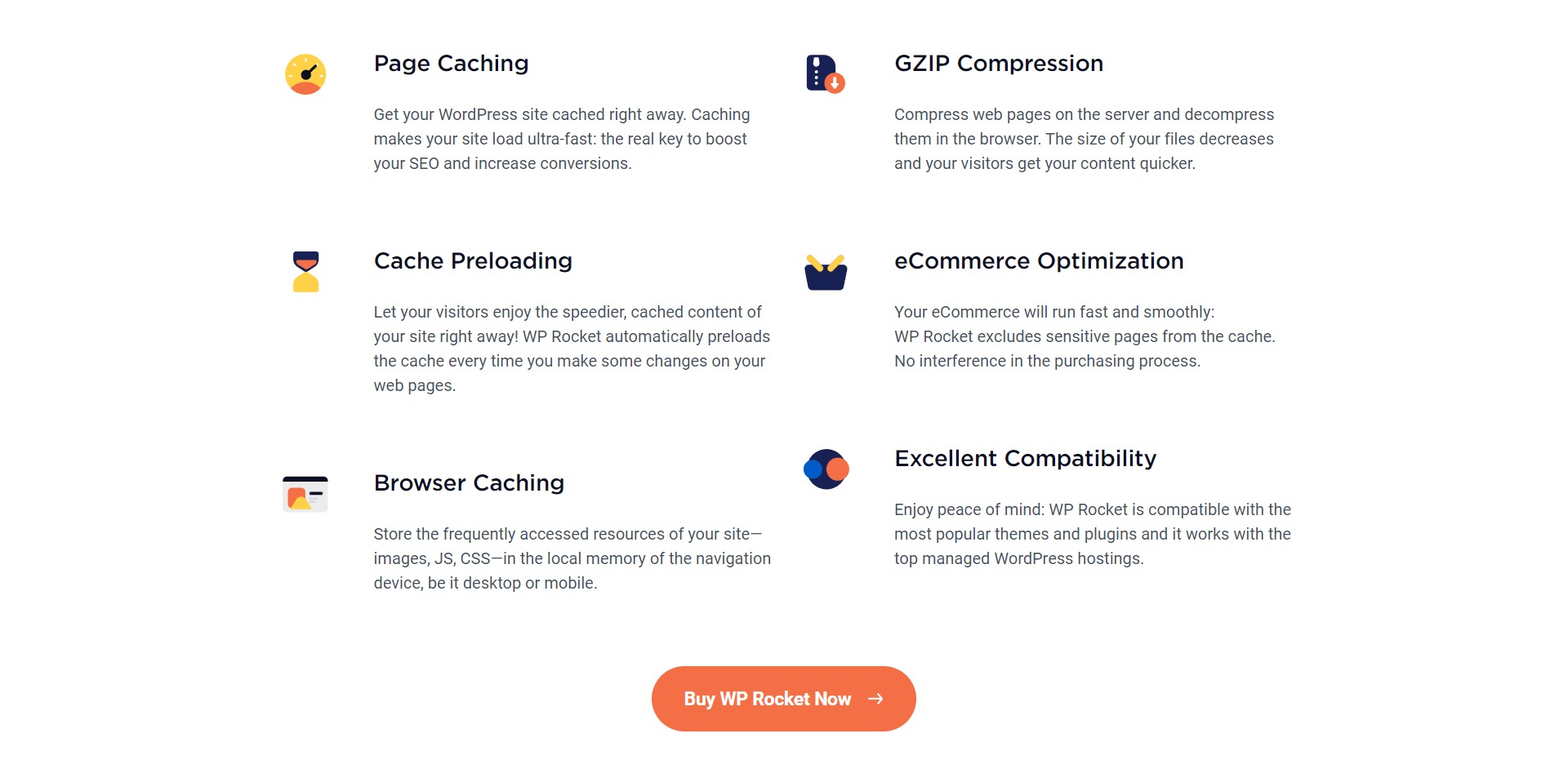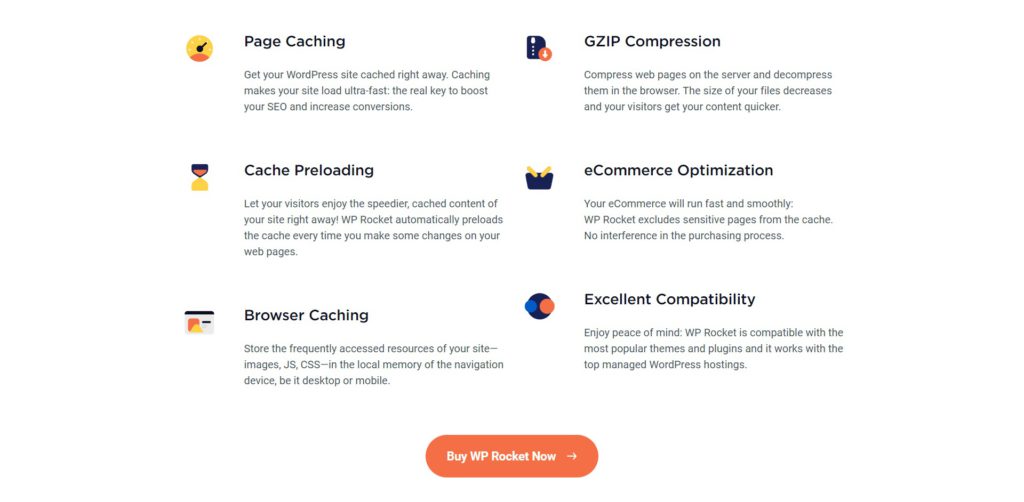 Leader in the cache performance, Wp Rocket has many new features released to help improve Core Web Vitals, including removing unused CSS and delaying all Javascript but not essential ones by default:
Delay Javascript until user interaction
Critical CSS
WebP Integration
Cloudflare integration
Database Optimization
HTML/CSS/JS minification & compression
DNS prefetching, preloading
Remove unused CSS
Lazyload
For CDN: Bunny
For Image Optimization: Imagify $10/month
Get your WordPress Core Web Vitals optimized today.