Identifying elements that are contributing to lowering your Core Web Vitals can be easy when using Pagespeed after getting the report from Search Console.
But what if you could identify in real-time a bad element that is making your metrics go lower, without the need to wait for the 28-day aggregate data from Chrome user experience? Or even if you don't have enough data to Google make the aggregate.
Web Analytics from Cloudflare can help you identify your Core Web Vitals issues in real time.
Core Web Vitals field data & lab data
Field data from Core Web Vitals is a historical report about how a particular URL has performed and represents anonymized performance data from users in the real world on a variety of devices and network conditions.
The Core Web Vitals field data is aggregated from live users who have opted-in to syncing their browsing history, have not set up a Sync passphrase, and have usage statistic reporting enabled(taken from a post on Search Console Forum). Field data is the one used for Google ranking.
Core Web Vitals lab data is data based on a simulated load of a page on a single device and a fixed set of network conditions. As a result, the values between lab data and field data may differ.
Core Web Vitals Auditing
Cloudflare Web Analytics is a privacy-preserving analytics tool without the need of changing your DNS, just load a Javascript snippet onto your website HTML and you're ready.
*You may need to run the Cloudflare Web Analytics script asynchronously to avoid bad data and have accurate metrics.
Identifying Core Web Vitals issues
After installing Web Analytics, you may go to Web Analytics(Dashboard -> Analytics -> Web Analytics), click on the site you're auditing and go to its Core Web Vitals report.
Once clicked, the dashboard will show what element is contributing to your bad metric.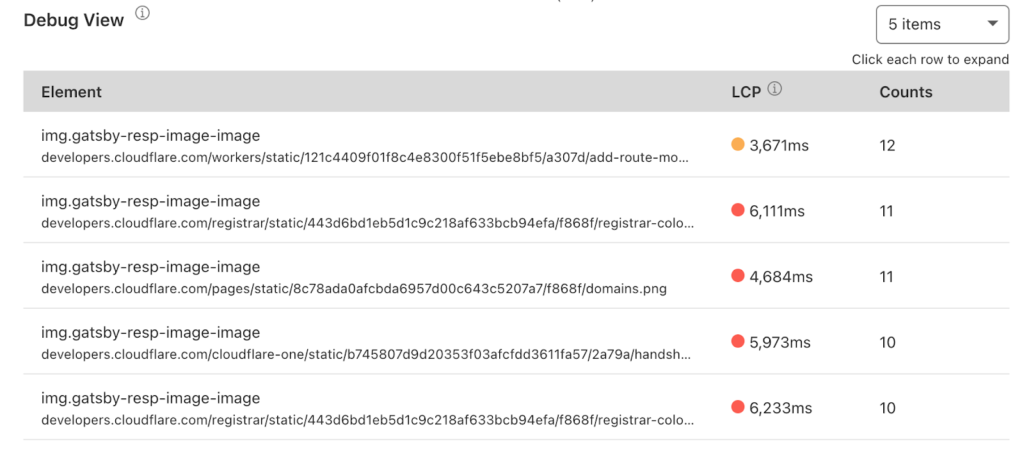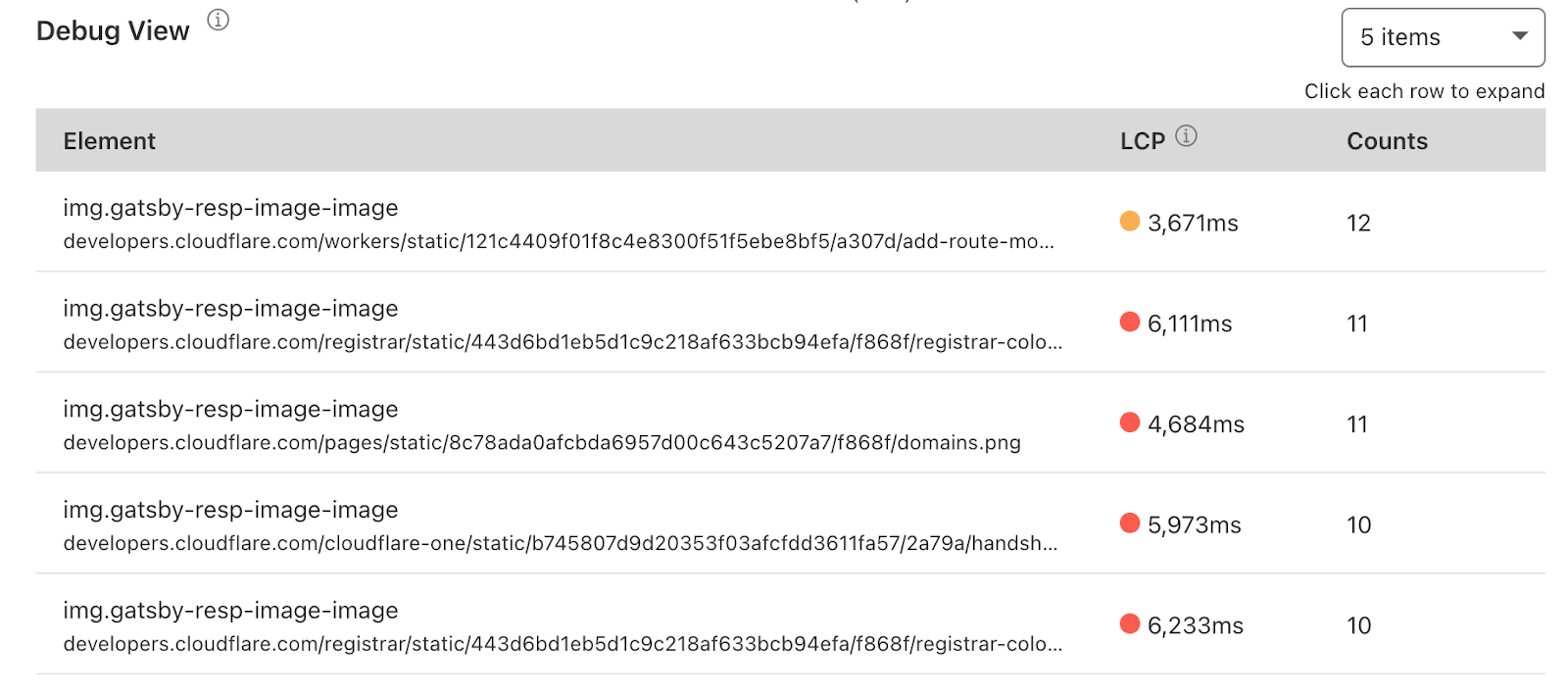 Use the filter to analyze by Country, Host(URL), Path, Referrer, Device Type, Browser, Operation System, and Site Tag. Click on the button on top "add filter" and use the options.


Cloudflare Web Analytics Core Web Vitals is currently only supported in Chromium browsers, with Safari and Firefox coming soon.
Other ways to Audit your Core Web Vitals
Get your WordPress Core Web Vitals optimized and your pages faster!