Reddit offers Wordpress theme recommendations that might be good.
But, as for every choice under digital business, you may consider the TCO(total cost of ownership), and its impact. This metric measures the overall cost of running a framework or app and keeping the business running, including development, customization, and maintenance costs.
Let's take a look at the mentioned themes and analyze them by features and pricing.
Custom theme
Many users from Wordpress Reddit acknowledge they use a custom theme when building a new website, and use a pre-built one when their client asks so. All themes below are free.
Some of the mentioned starter themes:
GeneratePress & GenerateBlocks
GeneratePress offers a free version of its theme with limited usage, but it has the same speed gains as its premium theme. The free Generatepress offers:
Custom Layout: full-width or contained divs, etc.
Typography.
It has almost no Jquery dependency, with only one feature using it, sticky navigation. Javascript is one of the villains in terms of speed and performance, and using it improperly on the layout as many themes still do, loading a whole Jquery library, worsens the Core Web Vitals and Speed metrics.
GeneratePress Premium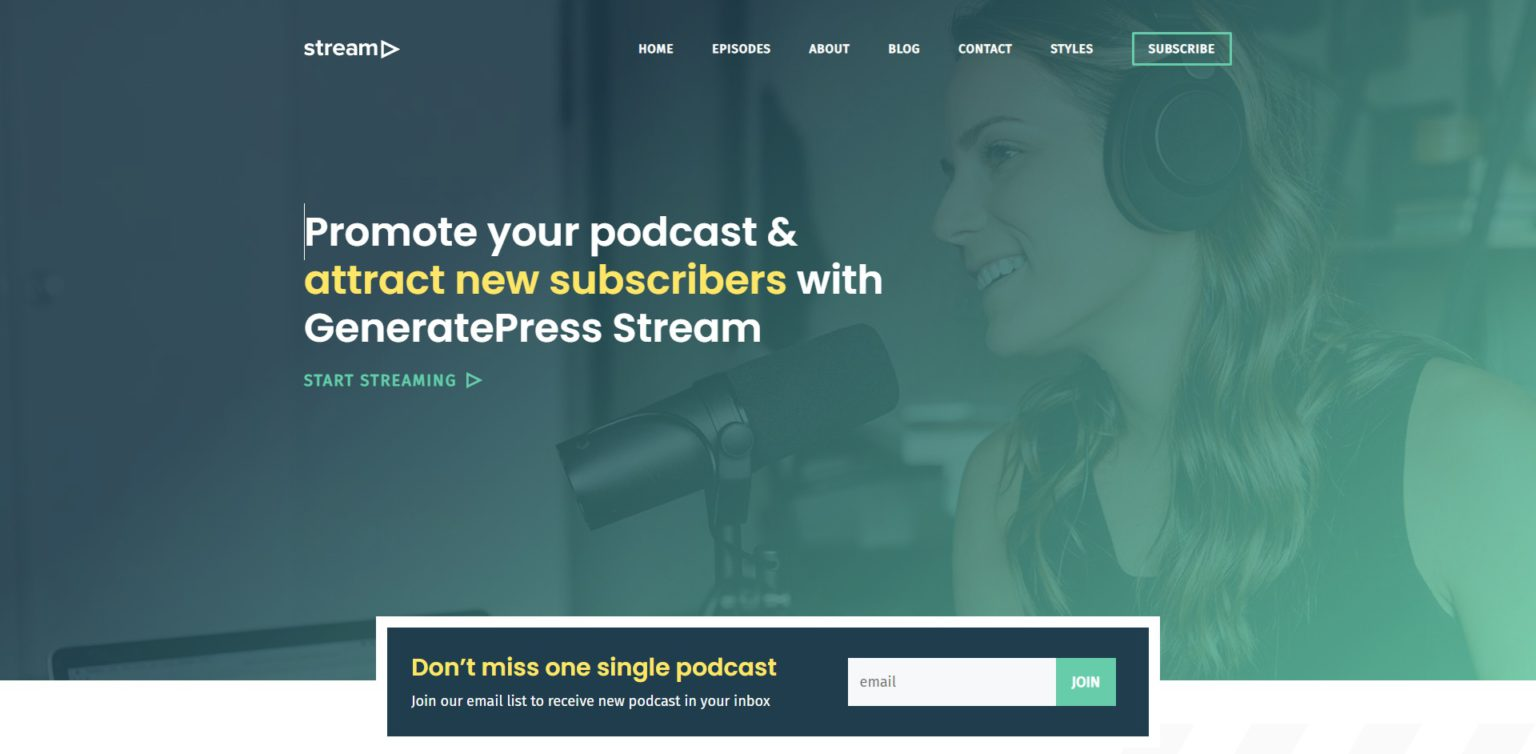 GeneratePress Premium has features as modules, with the following options:
Backgrounds: Set background images for various HTML elements.
Blog: Set blog options like infinite scroll, masonry layouts, and more.
Elements(Hooks legacy): Use the block editor theme builder, build advanced HTML hooks, Layout control, and control element's page appearance using hooks(disable elements).
Menu Plus: Set up a mobile header, sticky navigation, or off-canvas panel.
Secondary Nav: Add fully-featured secondary navigation to your site.
Site Library: Multiple pre-built themes.
Woocommerce options.
Typography, color options.
GeneratePress pricing is as follows:
GeneratePress theme: Free
GeneratePress Premium (up to 500 websites): $59/year
GeneratePress Premium Lifetime license(up to 500 websites): $249
GenerateBlocks
Generateblocks is a Wordpress block editor with 4 features on it. These 4 blocks (container, grid block, headline block, button) are meant to build your Wordpress site with flexibility without the need to have a single block for each thing, according to GenerateBlocks.
Each block has full customization on the free plan, including:
Typography; Pick from Google or Local fonts with full customization.
Spacing, Colors(including Gradients).
Background and Background Images.
and SVG(can use on buttons).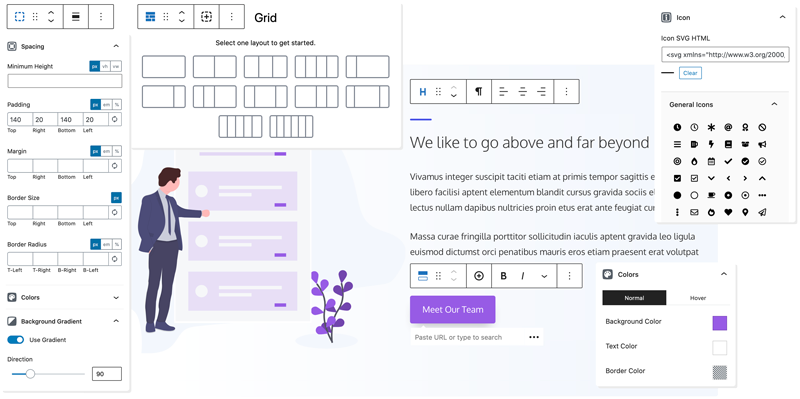 The Pro plugin has far more customization settings and an option of over 150 templates to speed up your building process. The additional customizations are:
Global Styles; create global styles across the website and use them everywhere.
CSS effects such as opacity & blend, box-shadow, text-shadow, filters, etc.
Background images and gradients to Container blocks.
Built your SVG library.
Copy-paste styles: copy a style from a block and apply it to another.
The pricing (1 year) on each product would be as follows:
GeneratePress + GenerateBlocks: Free
GeneratePress Premium 500 websites $59 + GenerateBlocks Pro $39 1 site: $98
GeneratePress Premium 500 websites $59 + GenerateBlocks Pro $99 250 sites: $158
Breakdance
Breakdance is a new page builder from the creators of page builder Oxygen.
Breakdance does the same easiness of building a website with a drag-and-drop feature, but it has the advantage of generating a leaner page, that will load faster than others. With Speed and Core Web Vitals as an algorithm, it's necessary to have a fast-performing website to rank high in SERP positions.
One of the main features of Breakdance is its support for Woocommerce. It comes with 26 Woocommerce widgets, including customizing the cart page, account page, and mini cart.
Breakdance offers a form builder with built-in integrations with all major marketing, including MailChimp, ActiveCampaign, and Convertikit.
Pricing, 1-year support:
Blocksy
The theme is mentioned, including as a combo for using with Elementor.
Blocksy is a Gutenberg-ready and lightweight theme. It is currently ranked as one of the best-performing Wordpress themes.
Blocksy doesn't offer full site editing but you can achieve it through its features included:
Header builder.
Footer builder.
WooCommerce features: AJAX add-to-cart button, advanced archive, and single product layouts.
Trending and related posts module.
Cookies notice and Woocommerce support.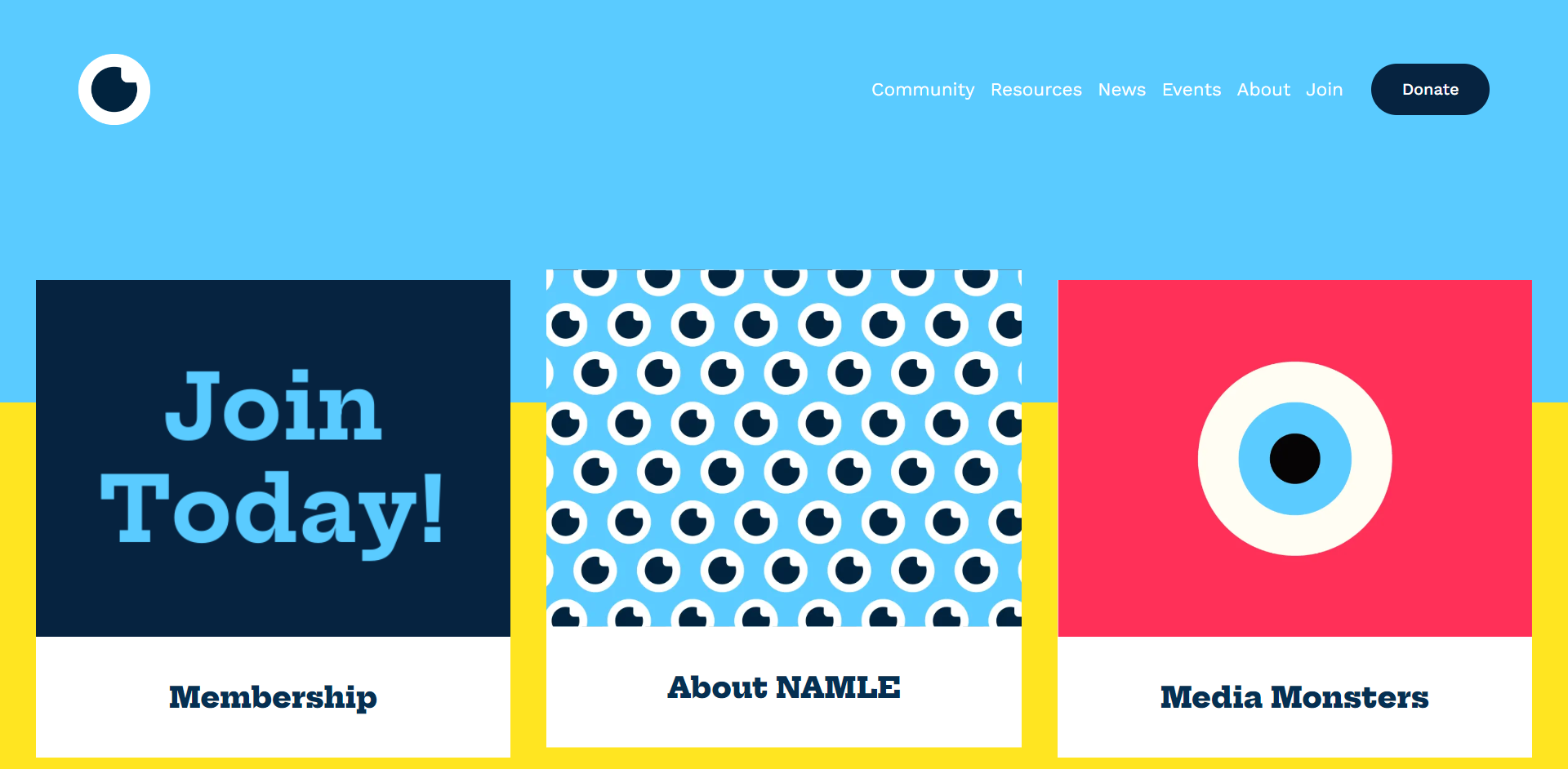 Blocksy Pro
Blocksy offers a Pro theme with the following features:
Custom Blocks: Insert script Ads based on the user device, post type, or user type.
Content Blocks and Hooks: Create blocks and display them on a list of locations.
Adobe & Google Fonts.
Mega menu.
Conditional sidebars, headers, and footers: show only when needed.
WooCommerce features: Wishlist.
Blocksy Pro is offered for $69/year and $99/year for unlimited website usage.
Kadence & Kadence Blocks
Kadence is currently one of the few popular themes that have better Core Web Vitals metrics – and speed – than GeneratePress. Kadence is a free theme that also doesn't yet offer full FSE compatibility, but you achieve everything of FSE using its features:
Header and Footer builder.
Custom Layout: sidebars, full-width, etc.
Global styling.
Kadence Blocks is a free plugin to build websites with blocks, extending Gutenberg's capabilities. You need to install Gutenberg to use Kadence Blocks.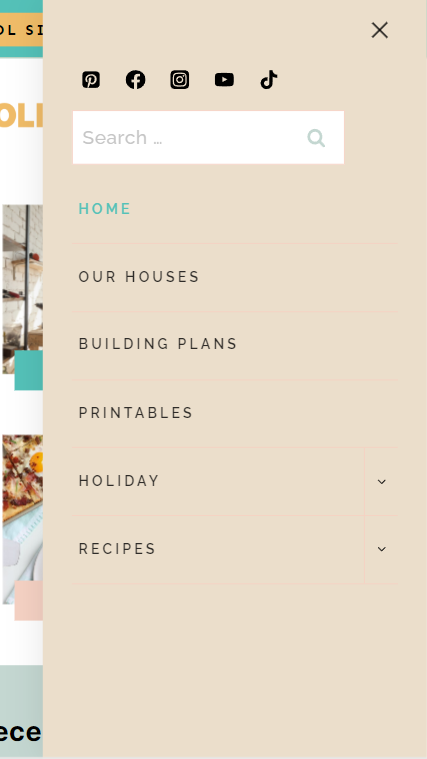 Kadence is available with the following pricing options:
Kadence Theme: Free
Kadence Theme + Kadence Blocks: Free
Kadence Theme Pro + Blocks + Pro templates: $129/year
Kadence Theme Pro + Blocks + Pro templates + Cloud + Child theme + Shop Kit + AMP: $199/year
Frost
Created by WP Engine, Frost is a Full Site Editing theme that offers numerous patterns to build your block-based website. The patterns included are:
Call-to-Action
Featured Boxes
Footer
Header
Hero Section
Homepage: import a full page layout.
Link Page
Podcast Episode
Portfolio
Pricing Table
Team Members
Testimonials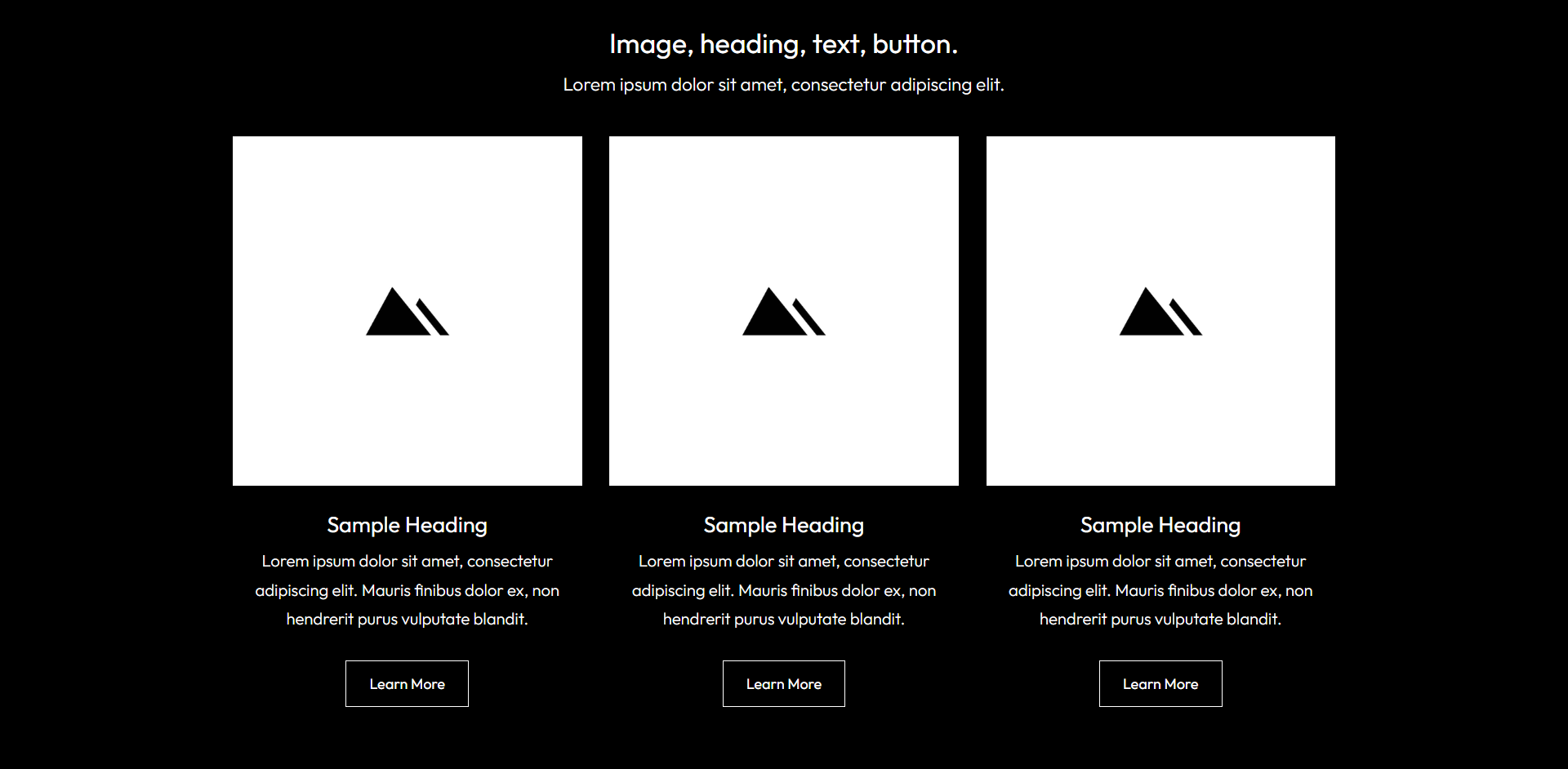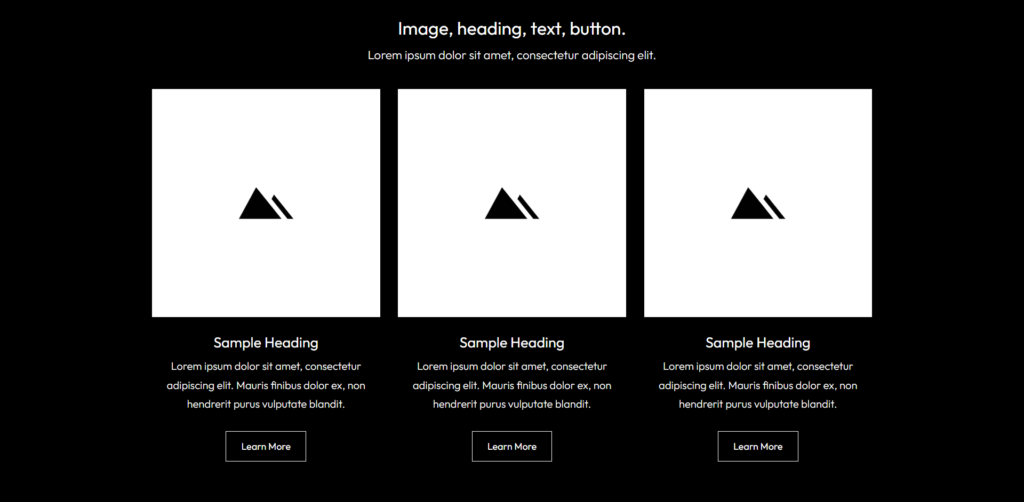 Bricks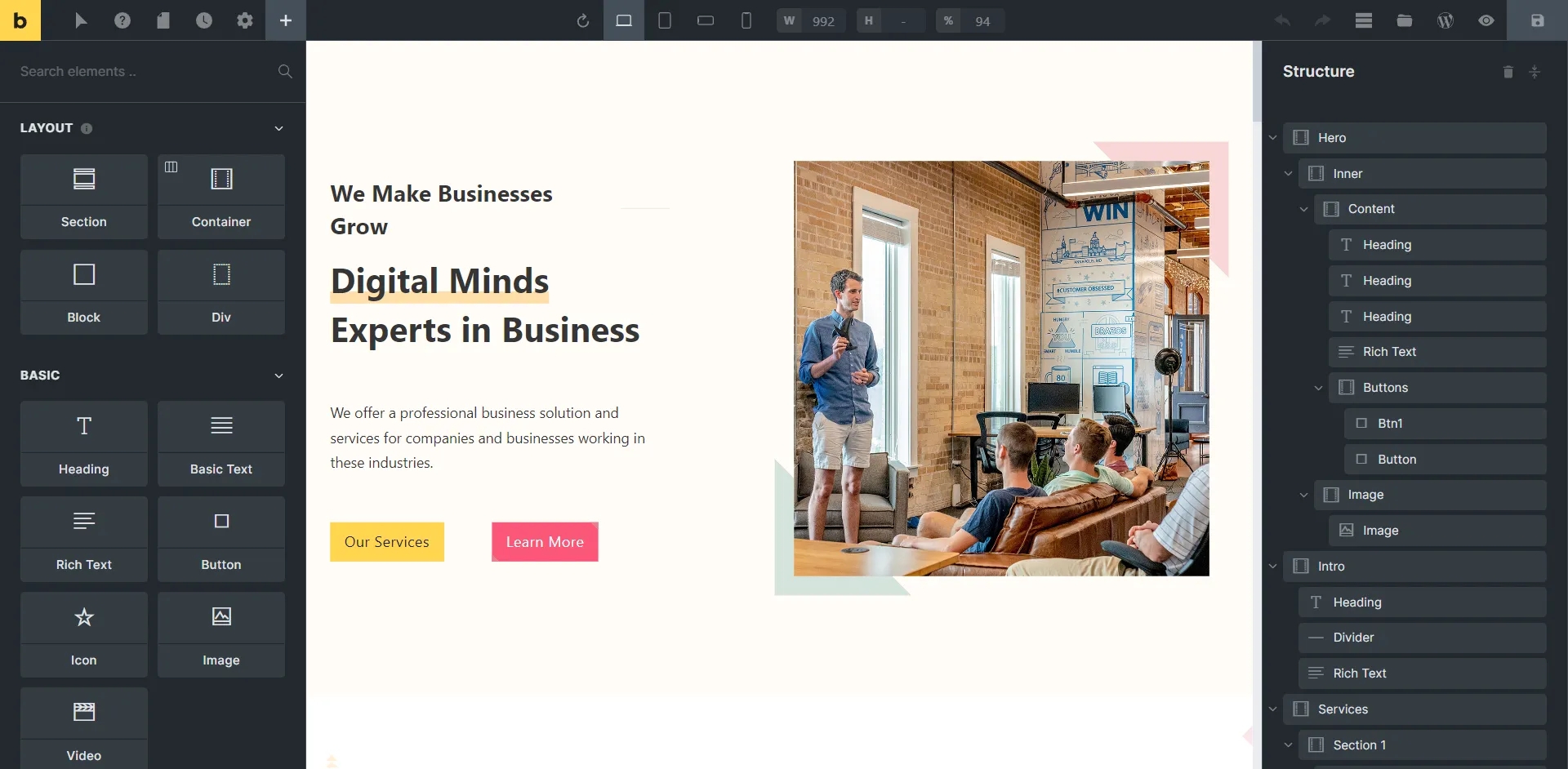 Bricks is a page builder with performance in its main features. It creates website pages with full customization yet with a good loading speed. Bricks is Gutenberg compatible. Try it here.
Bricks is available at $99/year for 1 site or $249/year for unlimited sites.
Bricksable is a free plugin that offers 10 elements for the Bricks page builder.
Gutenberg
Wordpress's next-gen block editor is meant to make building using blocks easier and more convenient.
Gutenberg lets you edit individual content blocks on posts or pages. Add and adjust widgets. Design your site header and footer and re-use blocks.
Gutenberg is used in the Wp Media plugin Wp Rocket website which recently switched from Wordpress Block Editor.