Speed testing your website is the beginning of making a great optimization, and using a tool where you can emulate your userbase device and connection settings, to have a real sense of what areas you'd need to improve is crucial to reducing page load time.
Below is a list of the top 6 WordPress speed test tools and their features.
Pagespeed
The new Pagespeed on web.dev uses desktop and mobile connections, they emulate the following device and connection:
Desktop: Chrome Browser, running on Headless Chromium. Internet speed at 10,240 Kbps, server near the connection location.
Mobile: Chrome Browser, Moto G4, slow 4G connection, server near the connection location.
The full Pagespeed features are:
Unlimited tests on the fixed device, connection speed, and location configuration.
No data retention(only available on Lighthouse web.dev/measure).
Core Web Vitals field data.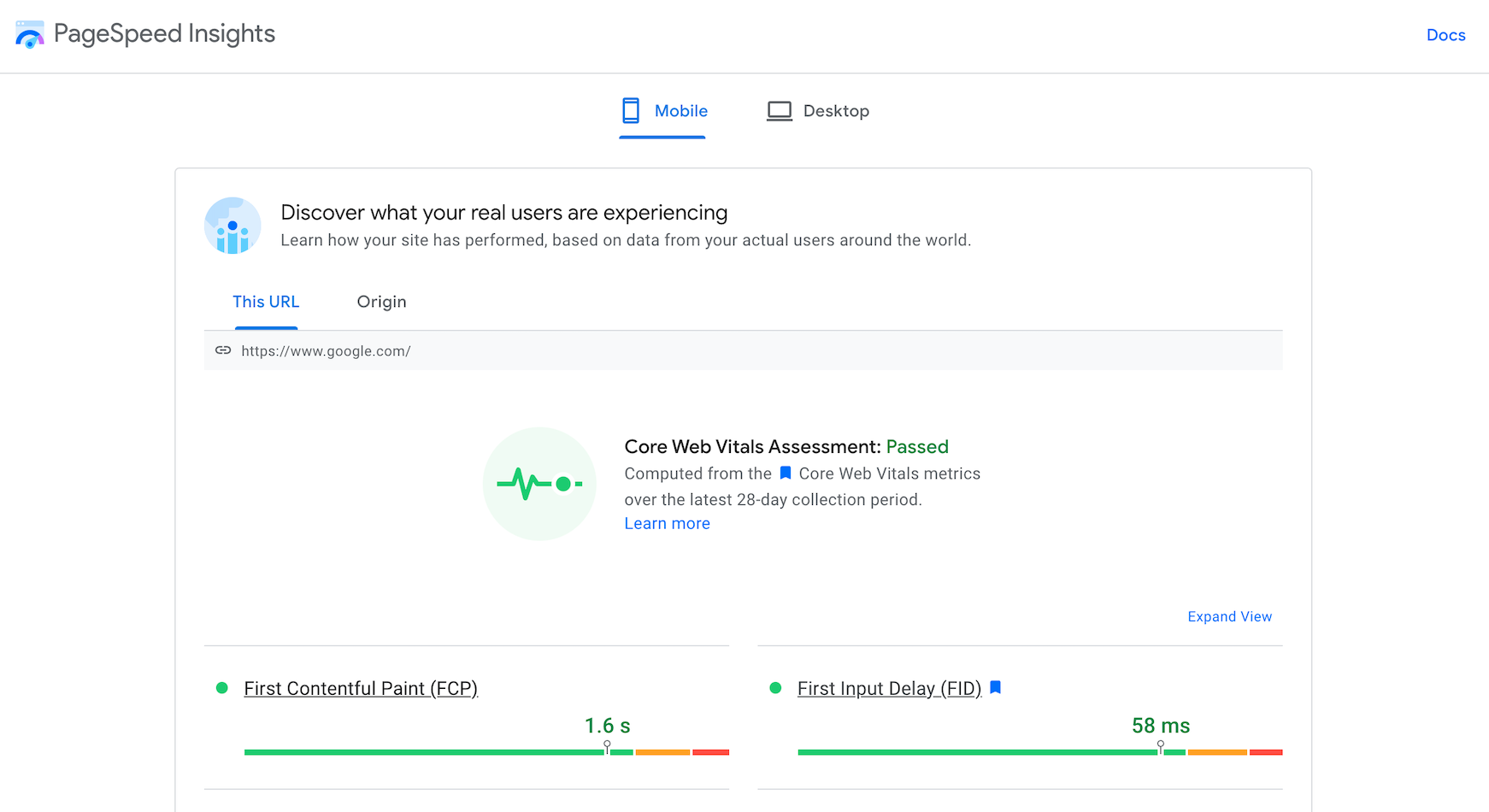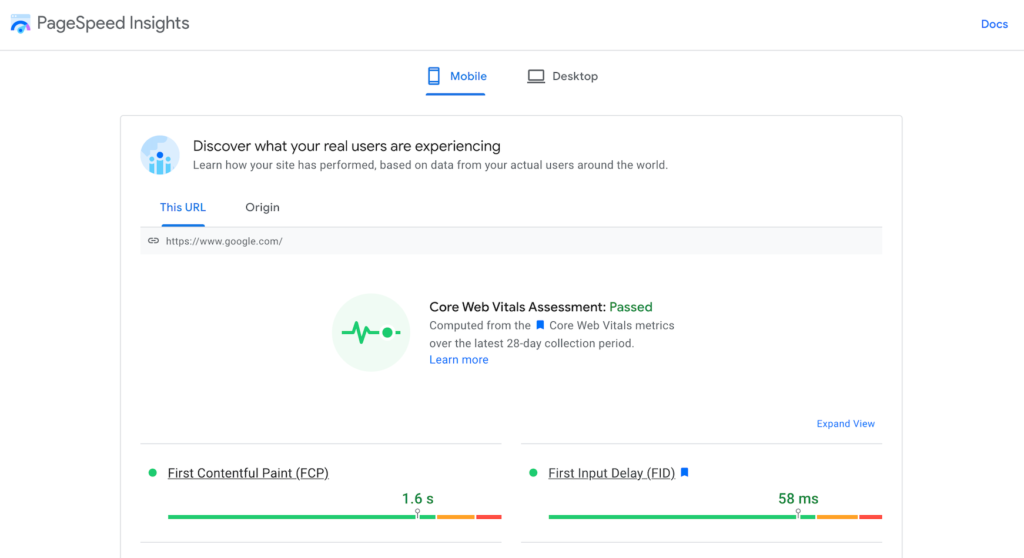 Gtmetrix
In comparison GTmetrix has the following features:
Allows 1 free URL monitoring with daily, weekly, or monthly email reports(The only available server location is Vancouver, Canada). Pro plans allow more pages for monitoring and hourly emails with reports. Each monitoring spot is a page with location, device, connection speed, etc configuration.
Asset waterfall: allow to view the URL asst waterfall, with request's filtering.
50/week free tests. Pro plans allow more.
Data Retention(Page results) up to 3 months for free and more on Pro plans.
Testers queue on the free plan.
Pro plans start at $13/mo or 10$/mo billed at $128 yearly for 3 Monitored slots and a 175/week tests limit.
History Graphs; view past reports generated through your account by opening any report.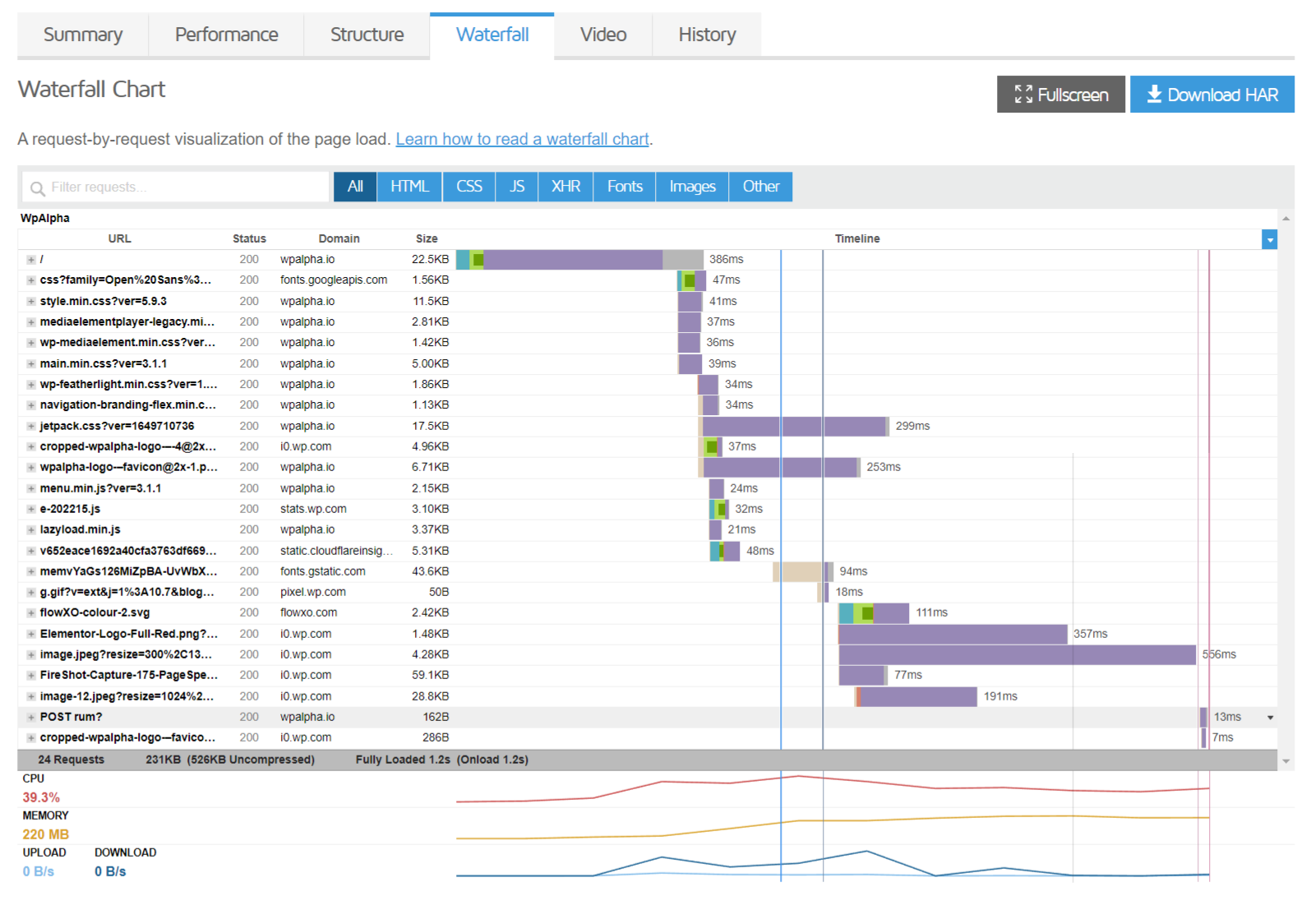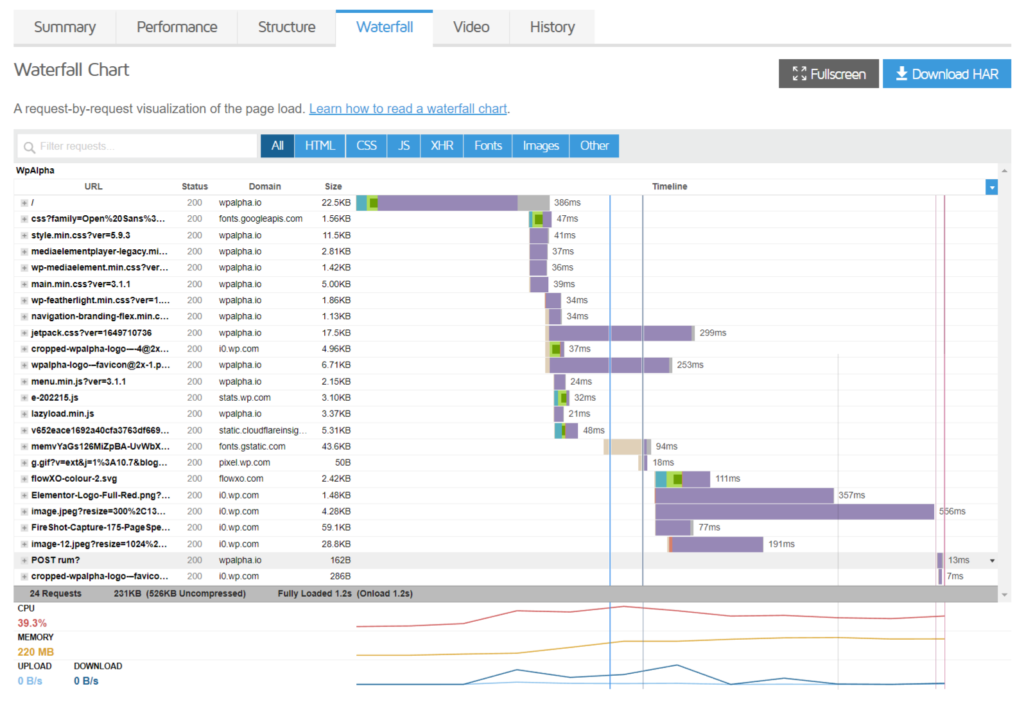 Web.Dev
Web.dev/measure, another Google website, offers more than speed insights of your website, with the following features:
Has data retention(Allows HTML or JSON files format saving).
Accessibility checker: Checks top opportunities to improve the accessibility of your web app.
Best practices checker: Checks user experience, security, and others.
SEO checker: Ensures that your page is following basic search engine optimization advice
Lacks Core Web Vitals field data.
Lighthouse Report Viewer: View a report by pasting its JSON or a Gist URL.
Likely to have servers near the connection location(old web.dev/measure had servers in the US).
Lighthouse, which powers pagespeed is open source, and anyone can freely add a missing optimization task(diagnostic) to help website owners optimize their website.
WebPageTest
Webpagetest is a free service with paid API plans. The following features are available:
Allows multiple devices, internet connections, and locations on the free plan.
Inject Script: allows to run javascript code.
Capture page loading full video.
Have China(Mainland) location available on the Pro plan(WebPageTest API).
Core Web Vitals and Lighthouse test.
Detailed asset waterfall.
Page URL reports(data retention).
Have Chrome (stable, beta, canary), Firefox (stable, beta, ESR), Microsoft Edge (dev), and Brave browsers on Pro plans.
Pro plans start at $18.75/mo or $15/mo paying annually 1,000 tests/mo limit.
Use Emulate Mobile Browser on the "Chromium" tab to emulate mobile.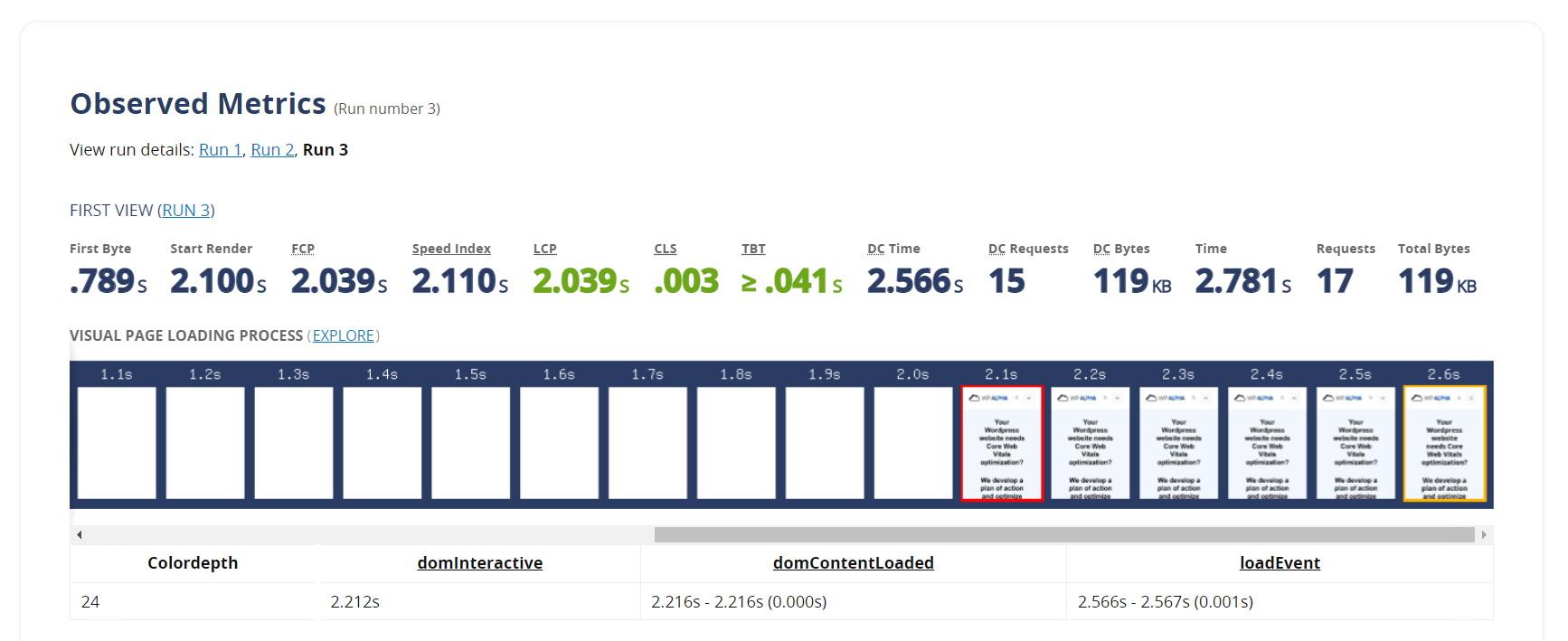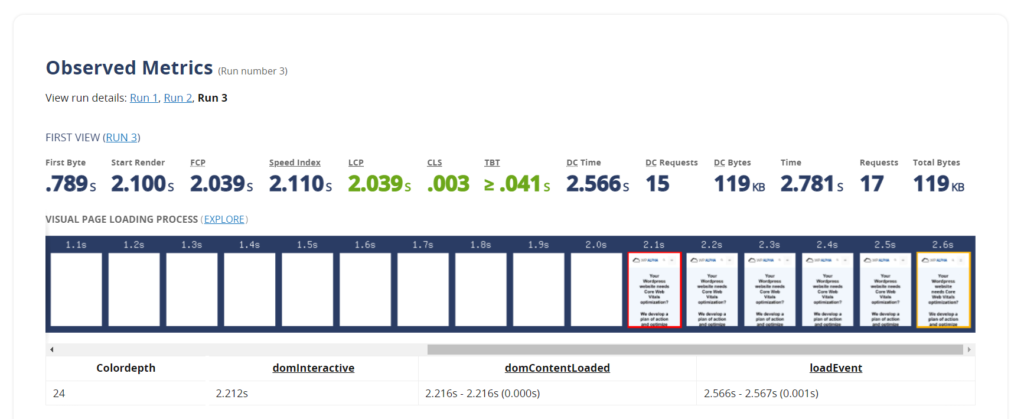 Thinkwithgoogle
Thinkwithgoogle offers a mobile test in 4G and 3G internet speed devices. It rates your page load time with 'Good', 'Needs Improvement', and 'Poor' ratings. These are defined by the LCP Core Web Vitals metric.
You will get a detailed report with recommendations to speed up your site(needs email).
LighthouseMetrics.com
LighthouseMetrics offers Lighthouse tests in many regions, and also offers Web Vitals(LCP, CLS, and TBT) tests. It saves your tests into URLs, from both Lighthouse and Web Vitals options.
Their Pro plans(start at $9 /mo) offer daily monitoring, members access, and API.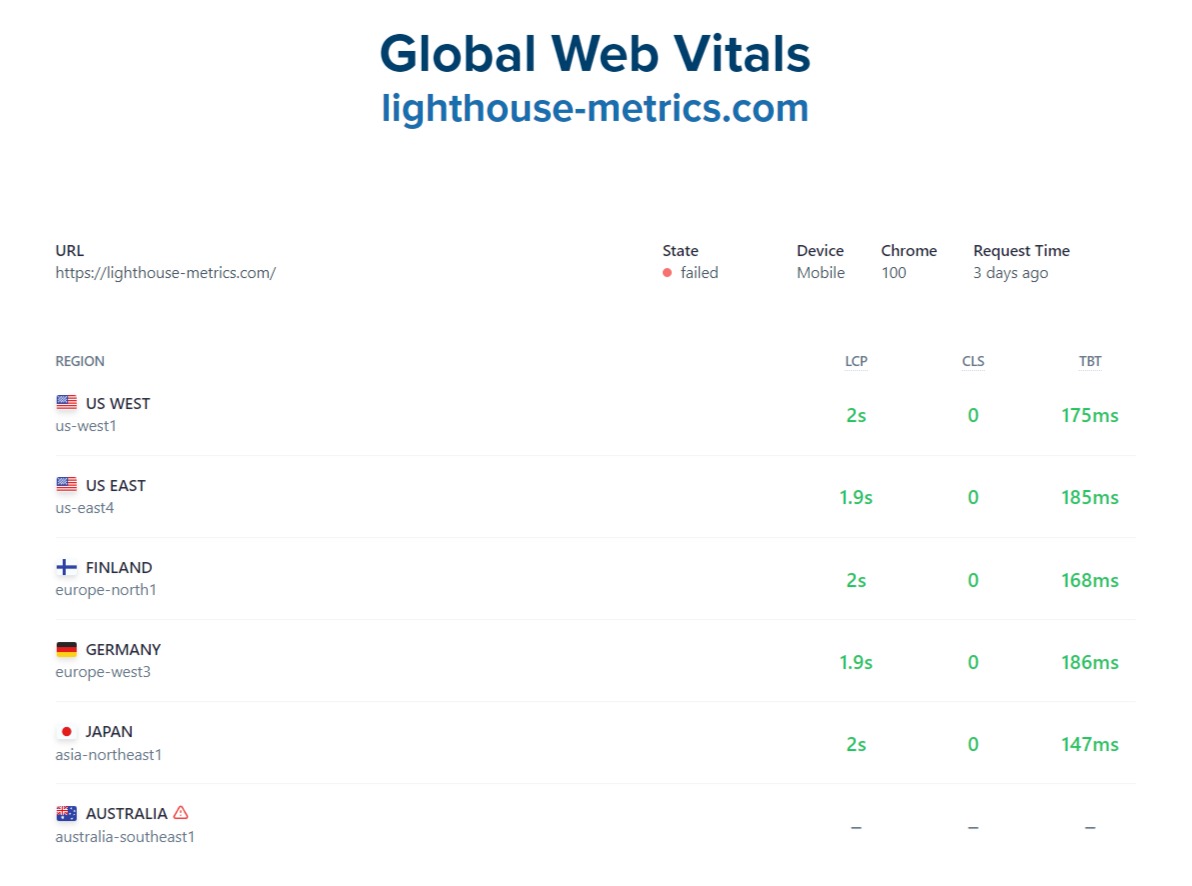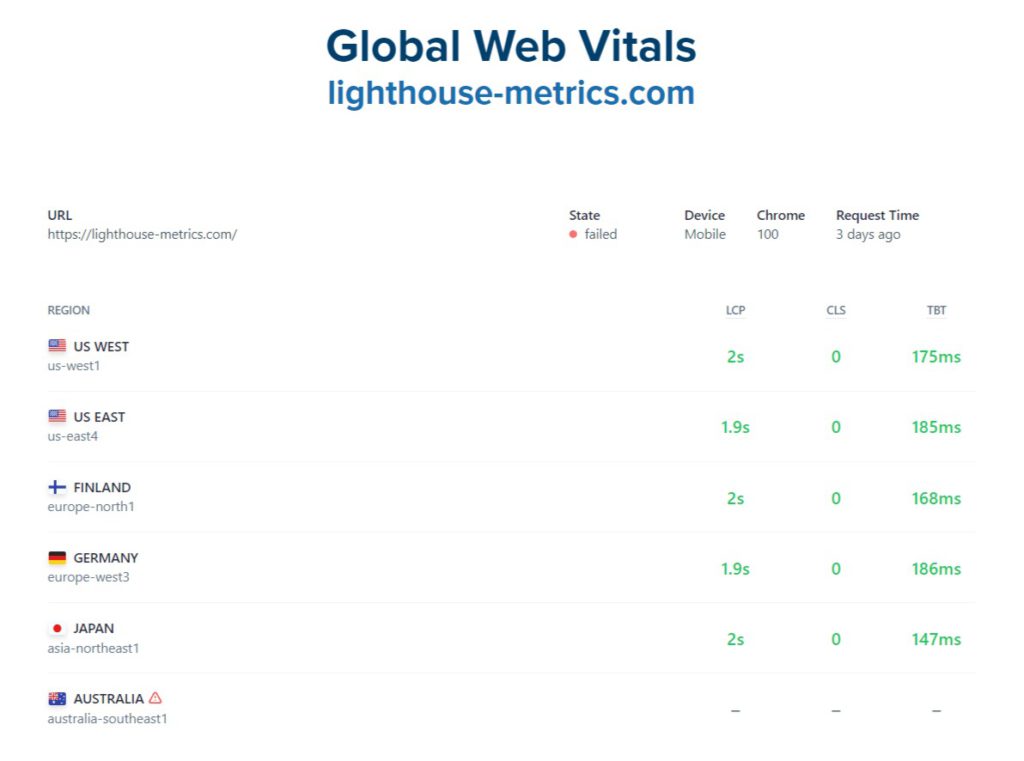 Loader.io
Loader.io is a tool to test server requests, therefore this tool might be better for Woocommerce or e-commerce WordPress websites, as e-commerces may receive more requests simultaneously than blogs or other types of websites.
Loader.io offers a free plan 10,000 clients/test, with 1 target host, and 2 URLs per test. Their paid plans offer starts at $100/mo and offer 100,000 clients/test, unlimited target hosts, and 10 URLs per test.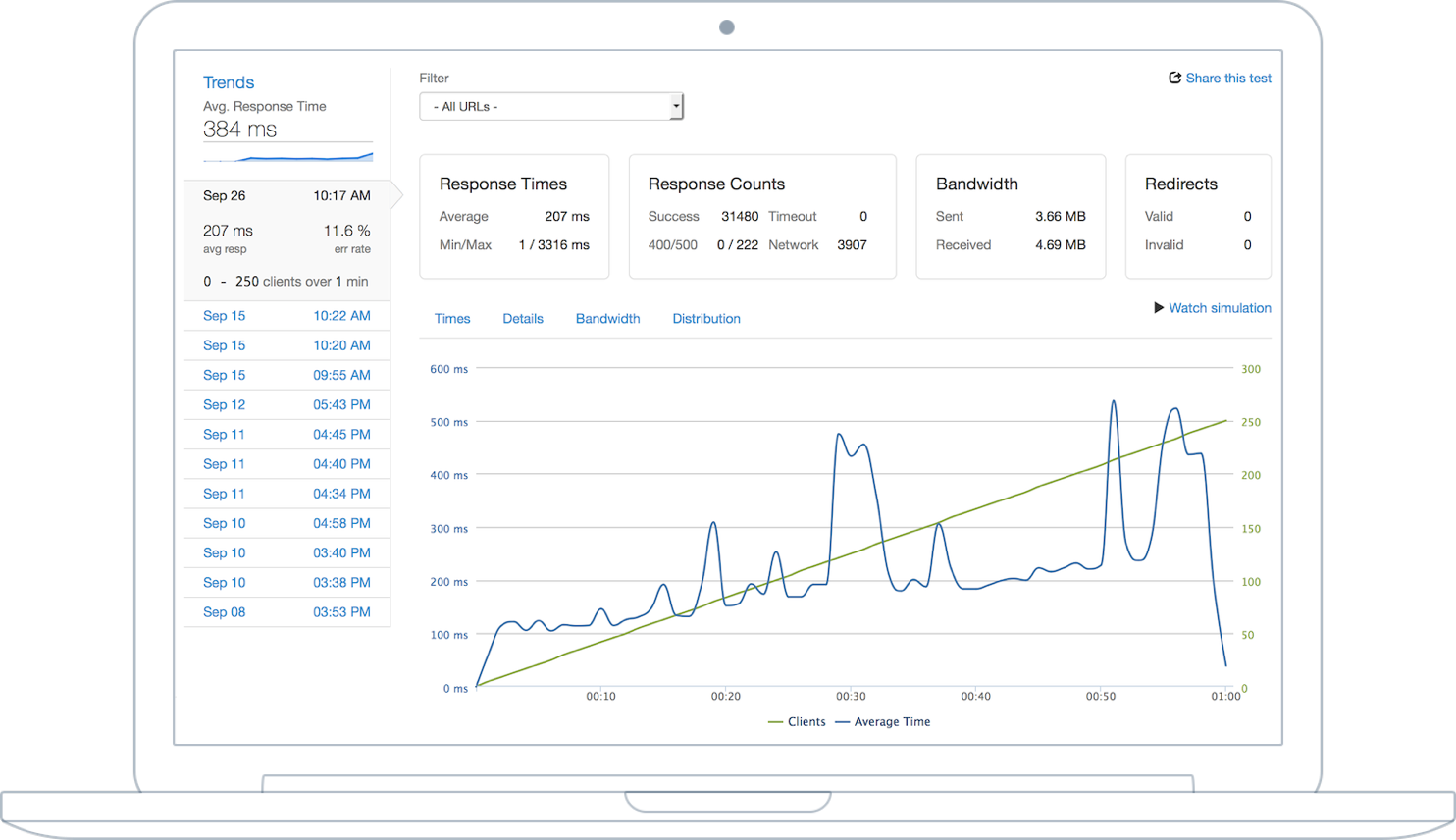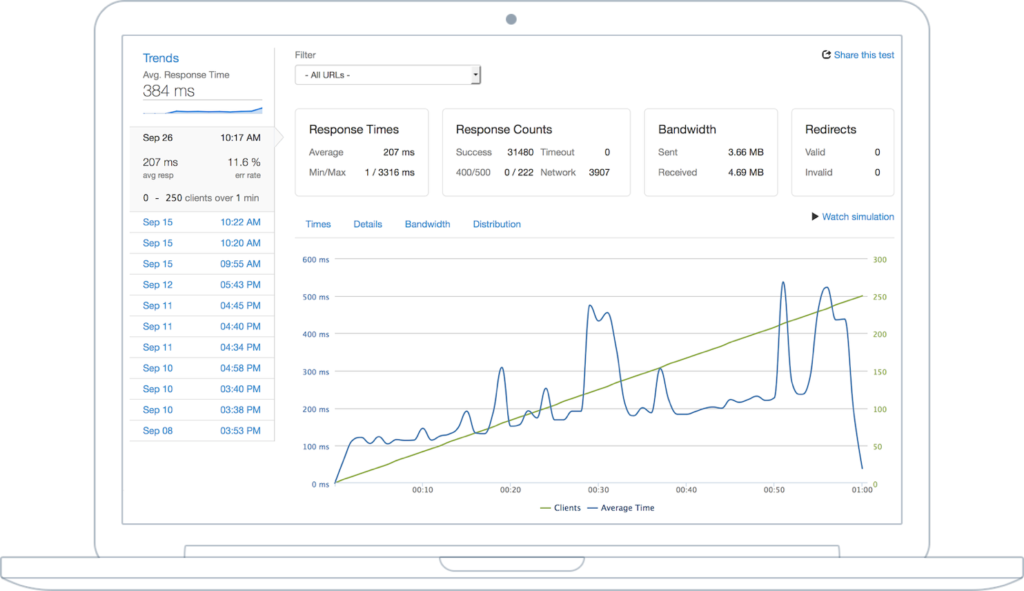 Stuck on Core Web Vitals?
Get your site optimized today