Why is WpAlpha the best Wordpress Speed Optimization Service?
We improve your Wordpress to pass the Core Web Vitals on field data. No Pagespeed hacks.
Why you should work with WpAlpha?
Wpalpha(me as a freelancer) has been delivering and adapting thought speed optimization, and now, with the user experience cycle.
A Google search reveals that the top WP speed optimization services pride themselves with Pagespeed 'green' score screenshots. Those are meaningless and even deceptive in a Core Web Vitals era.
I'm a freelancer with Core Web Vitals projects that pass on field data.
Rocking a 100% success and almost only 5-star project profile. Leader in Wordpress speed & Core Web Vitals optimization education, being amongst the top keywords.
Many freelancers use cheating tactics to get Lighthouse metrics up.
The price they charge for simple and cosmetic optimizations is substantial. Get a real Core Web Vitals Optimization project done.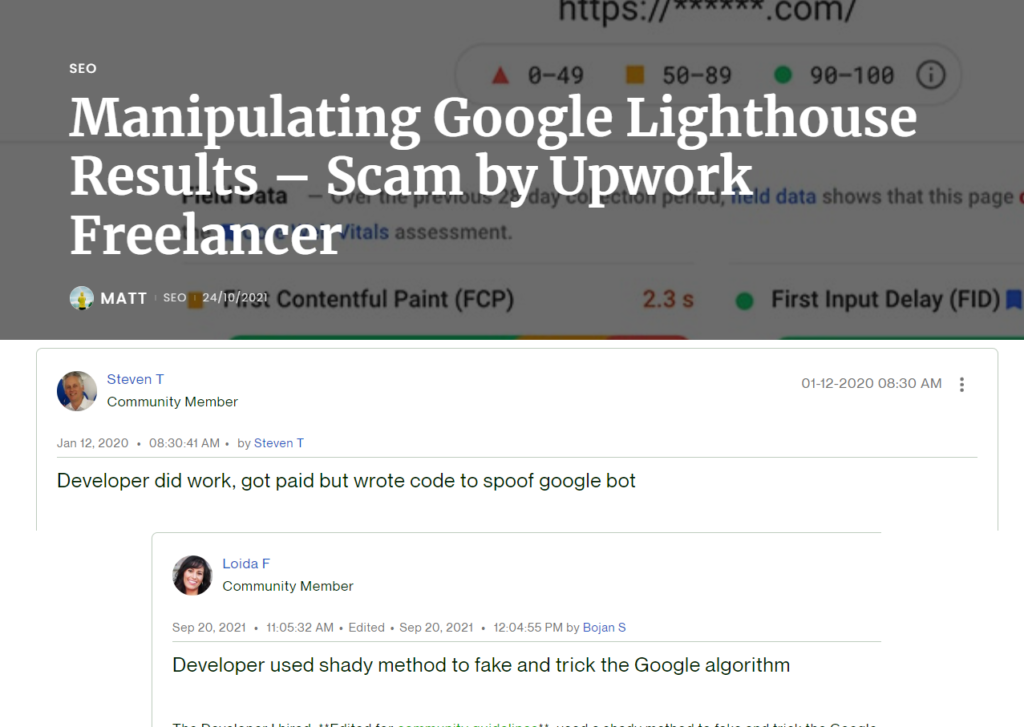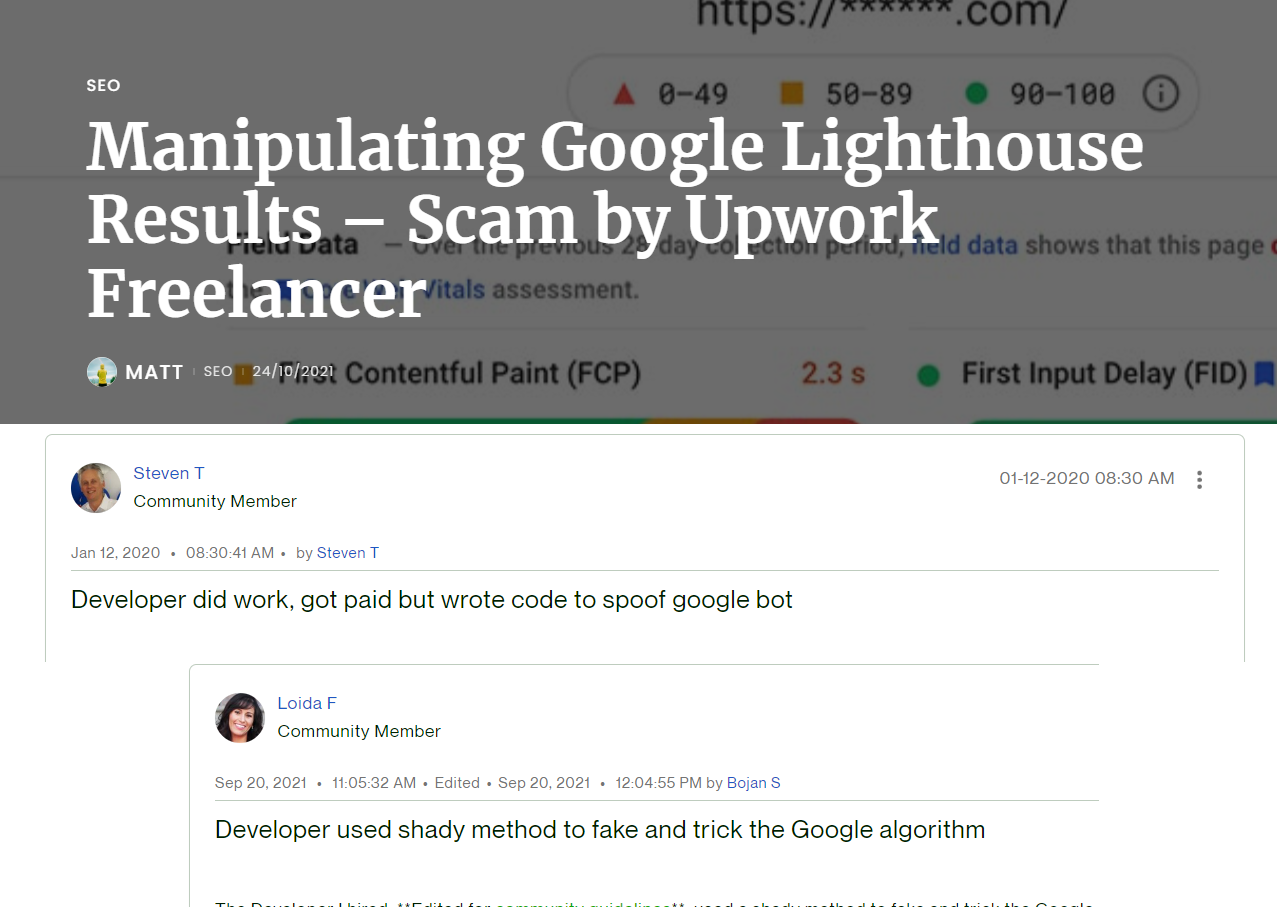 Case Studies
We audited Saintsinner's ecommerce with Lighthouse and found a lot of room to optimize its speed.
After applying them, the site improved LCP by +55% and now passes the metrics.
We consulted with Leapfin and found that the way they used combine CSS/JS was negatively affecting slow connections and the overall CWV.
After removing combine feature and applying other optimizations, the site improved mobile LCP by 22% and now passes the metrics.
Mifire.com.au was paying for a Shopify speed optimization app for months and never passed the Core Web Vitals.
We removed the speed app and after applying our optimizations, the site improved LCP and CLS to pass the metrics.
Boost Your WordPress Speed. Subscribe Now!